< PREV PAGE
NEXT PAGE >
V50 L5-2.4L VIN 39 B5244S7 (2005)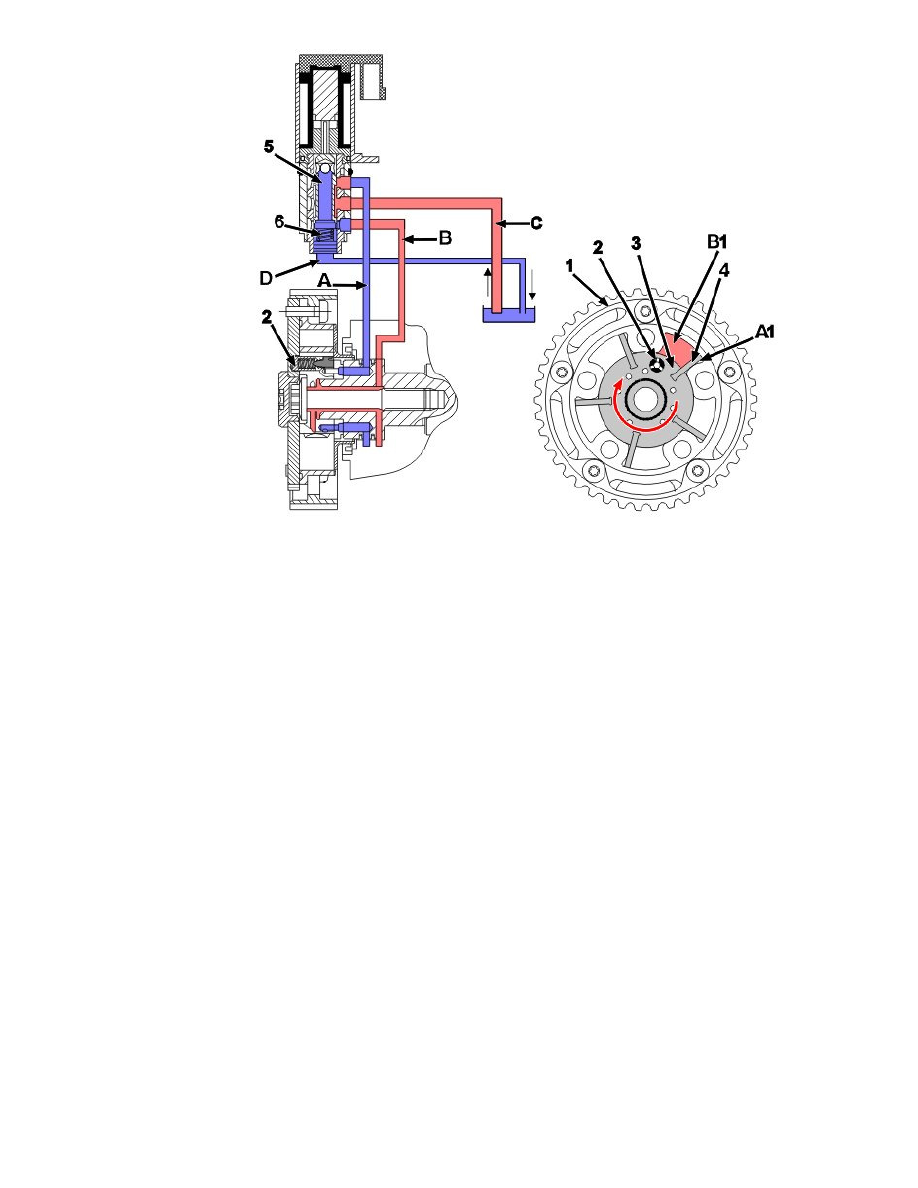 Hint: The illustration is a view of the CVVT unit from the side and from the rear.
-
The oil is forced from the engine lubrication system (C)
-
The engine control module (ECM) breaks the ground connection for the valve. The piston (5) in the valve springs back (6) and the oil flows via
the piston slits in the valve to the oil channel (B) in the camshaft
-
The chamber (B1) fills with oil. The oil pressure in the chamber will rotate the rotor
-
The rotor (4) reaches its limit position and the lock pin slides into a hole on the inside of the front end of the camshaft pulley
-
The oil in the chamber (A1) will be forced out of the chamber by the rotation of the rotor. The oil flows to the engine oil pan via the camshaft,
channel (D) and the valve.
The reset valve is controlled by the engine control module (ECM) at high frequency. The frequency changes for deployment and return. This ensures
rapid and precise control. The extent of camshaft control (change in the camshaft radial position) varies depending on the engine variant.
Fuel pressure regulation
< PREV PAGE
NEXT PAGE >