< PREV PAGE
NEXT PAGE >
V50 L5-2.4L VIN 39 B5244S7 (2005)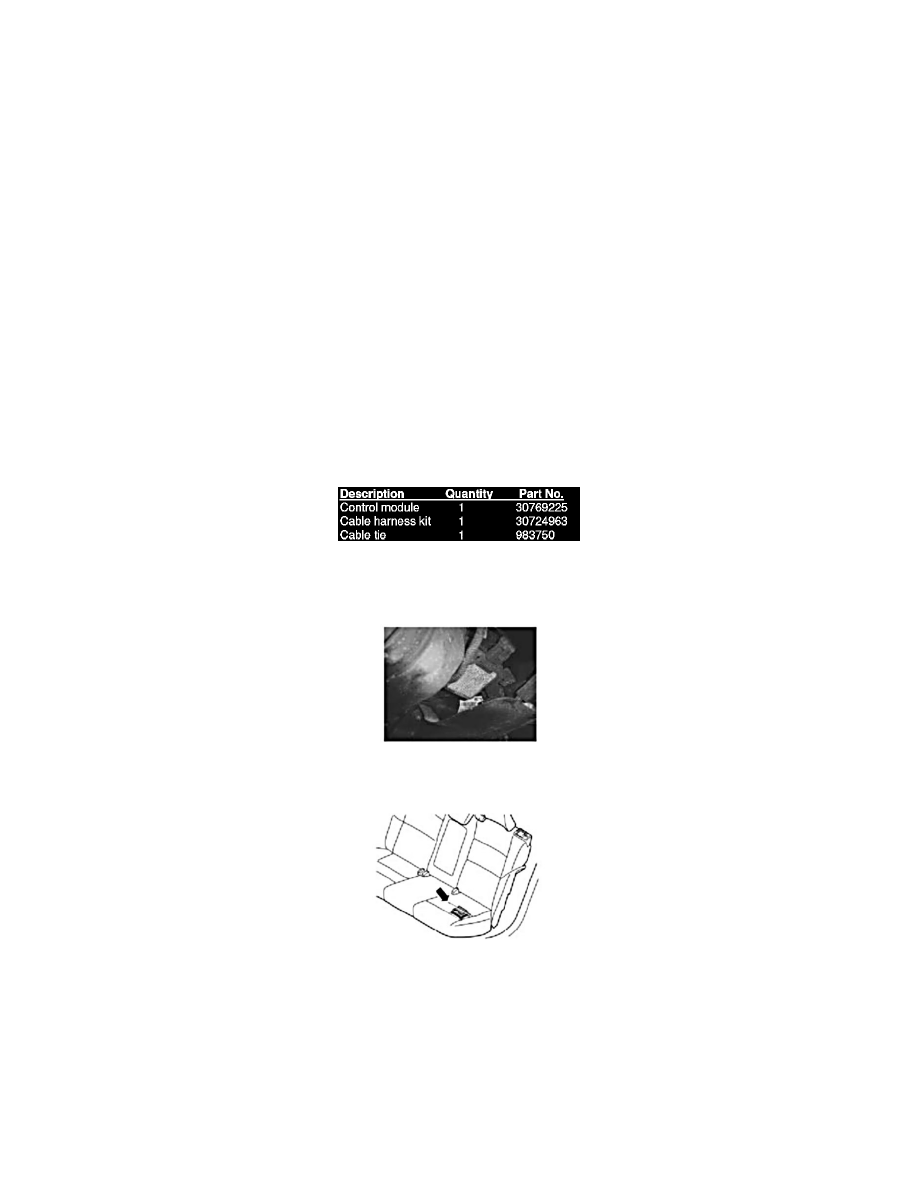 Fuel Pump Control Unit: All Technical Service Bulletins
Fuel System - Fuel Pump Control Module Information
NO:     23-26
DATE:     10-5-2006
MODEL:     All New S40, V50
MODEL YEAR:     2004- (see chassis limits below)
SUBJECT:     Replacing and Relocating the Fuel Pump Control Module
REFERENCE:     VIDA
Replacing and Relocating the Fuel Pump Control Module
DESCRIPTION:
A new control module for the fuel pump (hereafter referred to as the FP control module) has been introduced. (This part is sometimes also known as the
Pump Electronic Module, or PEM.) There is also a new location for the FP control module. Vehicles built after the chassis breaks below already have
the FP control module installed in the new location.
When replacing a defective FP control module, use the new part, and install it in the new location. This TNN describes the method of replacing the old
FP control module with the new FP control module in its new location.
VEHICLES AFFECTED:
Model     Chassis No
S40 (04-)   -168552
V50         -169721
PARTS:
SERVICE:
1. Information on new FP control module location
The FP control module has been moved from its previous location in front of the rear axle on the right side of the fuel tank (as illustrated).
2. Information on new location, continued
The new location is on the left side beneath the rear seat cushion and carpet as illustrated.
Replacement and relocation of FP control module
3. Preparatory work
Ignition in position 0.
< PREV PAGE
NEXT PAGE >