< PREV PAGE
NEXT PAGE >
V50 L5-2.4L VIN 39 B5244S7 (2005)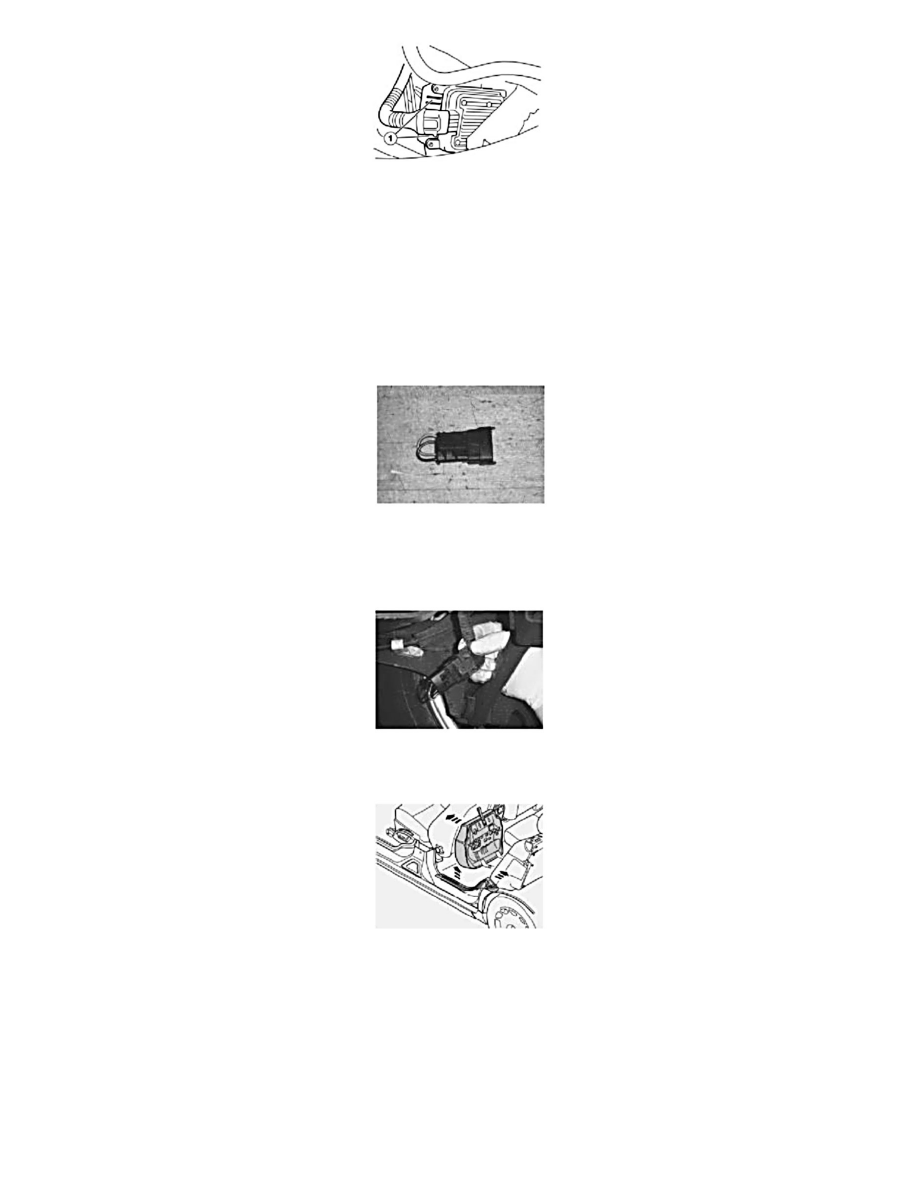 Removal
4. Removing the old FP control module
Raise the vehicle.
The FP control module is located in front of the rear axle on the right side of the fuel tank.
Bend in the 2 metal tabs (1).
Remove:
-
The connector from the FP control module
-
The FP control module from the vehicle
Installation
5. Install the plug
Fit the plug from the cable harness kit to the connector.
Use a cable tie to securely fasten the cable to the bracket.
Installing the new FP control module
6. Raise the left seat cushion of the rear seat.
Remove the scuff plate on the left side by pulling the front edge straight up and then detaching it at the rear edge.
Fold up the carpet to expose the floor and connector.
< PREV PAGE
NEXT PAGE >