< PREV PAGE
NEXT PAGE >
V70 2.4 L5-2.4L VIN 61 B5244S (2001)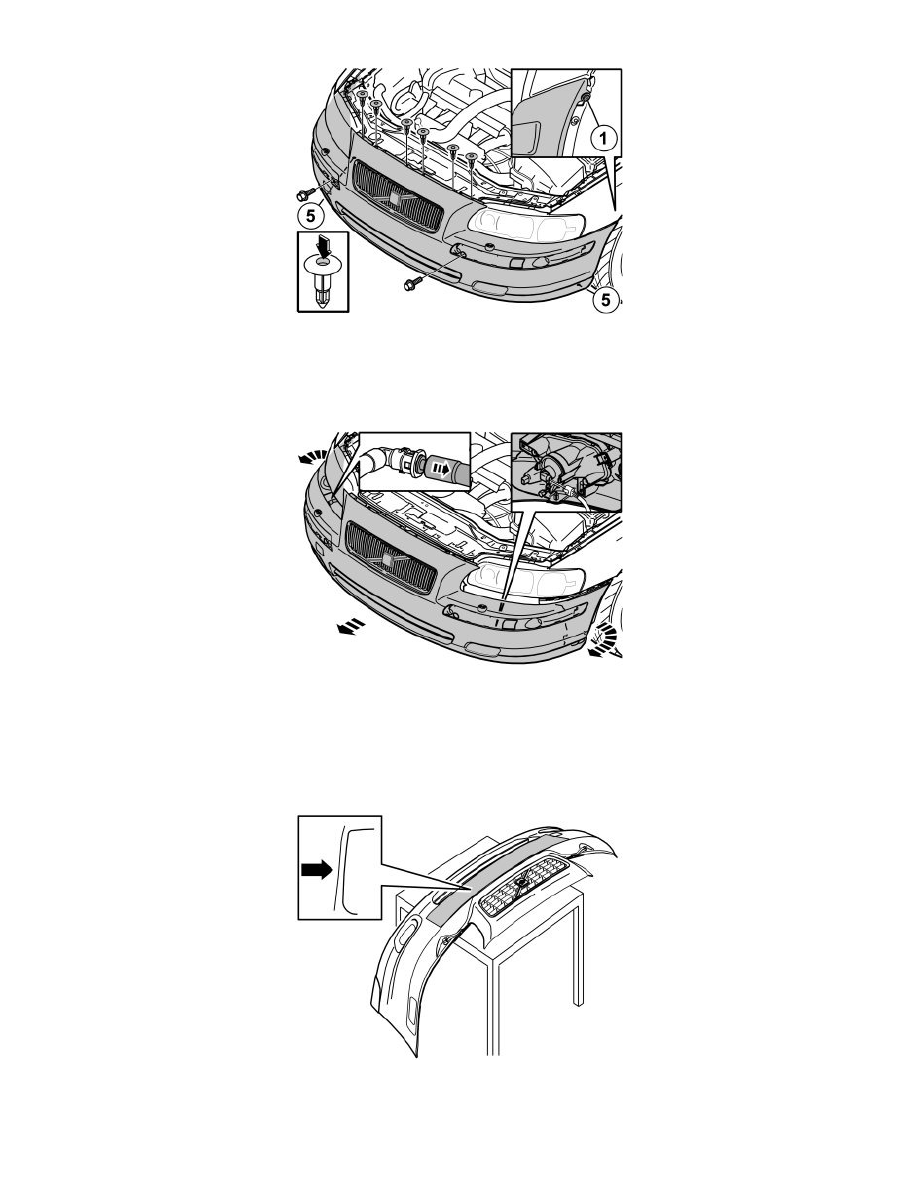 -
Remove the trim strip on the right and left-hand sides.
-
Remove the two screws (1)
-
Remove the front screws
-
Press the centre pin on the six clips on the top of the bumper. Remove the clips
-
Release the two clips (5) on the underneath of the bumper in the same way
-
Remove the headlamp wiper arms. See the instructions in VIDA.
-
Pull the bumper forwards whilst pulling both sides outwards until the edges release from the side mountings.
Hint: This operation is easier with two people.
-
Disconnect both the connectors for the fog lamp
-
Release the quick-release connector for the headlamp washer if applicable.
-
Install the backing paper on the bumper.
< PREV PAGE
NEXT PAGE >