< PREV PAGE
NEXT PAGE >
V70 2.4 L5-2.4L VIN 61 B5244S (2001)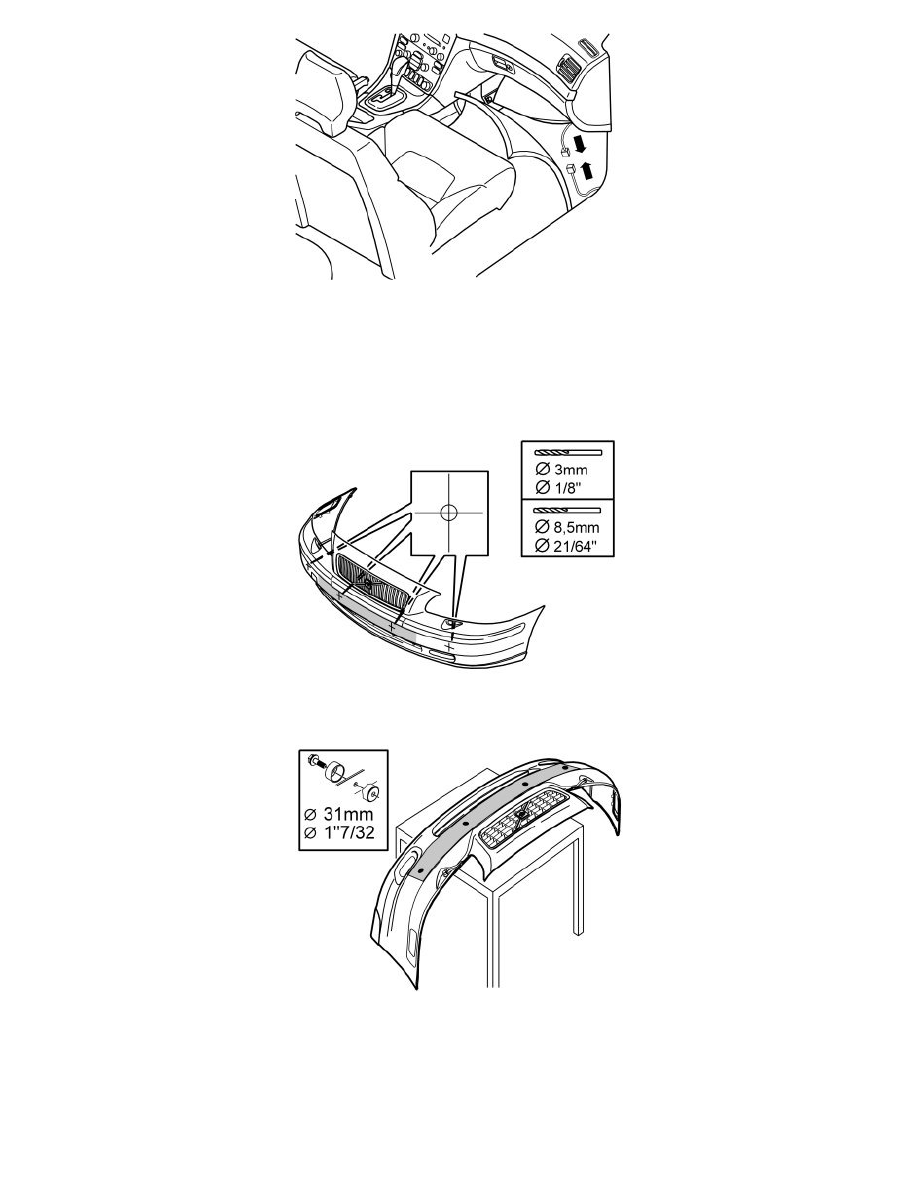 -
Take the long cable from the kit. Connect to the newly prepared connector
-
Route the cable to the side of the car and to the rear under the sills along the existing cable trunks. Continue in to the cargo compartment.
Applies to left-hand drive cars
-
Route the cable along the rear crossmember and onwards to the parking assistance module (PAM) at the left-hand wheel arch.
Making holes in the bumper
-
Pre-drill the holes through the centre of the markings. Use a 3 mm (1/8") diameter drill bit
-
Drill out the holes. Use a 8.5 mm (21/64") diameter drill bit.
-
Make the holes in the bumper casing. Use a 31 mm (17/32") hole tool (P/N 9814069).
Making holes in the rear section
< PREV PAGE
NEXT PAGE >