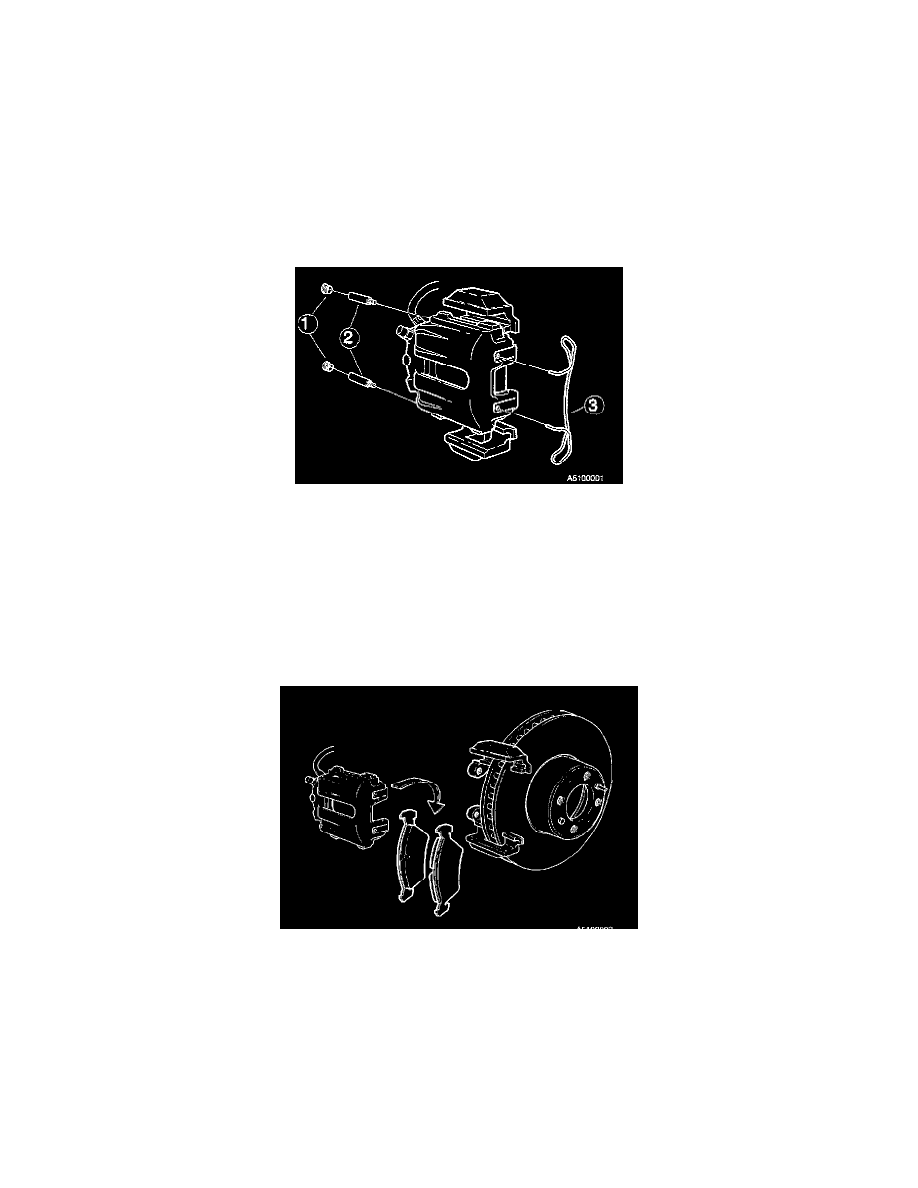 Brake Pad: Service and Repair
Brake Pads, Front, Replacing
Brake pads front, replacement
Special tools: 115 8147
Minimum thickness
Replacement point = 3.0 mm (0.12")
Preparations
- Remove wheel.
Removing brake caliper and brake pads
- Remove retaining spring (3) carefully to avoid deforming it.
- Remove protective caps (1) from the two locating pins (2).
- Remove both locating pins, using 7 mm (0.276") hexagonal socket.
- Remove brake caliper carefully from mounting so as not to damage brake hose.
- Remove brake pads.
- Suspend brake caliper from a steel wire in front spring to avoid damaging hose.
Note!
Do not depress brake pedal while brake pads are removed.
Cleaning and checking
- Clean brake pad contact surfaces in brake caliper and on caliper mounting.
- Check piston dirt guard.
- If dirt guard looks worn, replace it as a precautionary measure.
- If dirt guard is damaged, overhaul brake caliper as per Brake caliper front, overhaul.
Note!
If dirt guard is damaged, dirt may have penetrated into the cylinder and so the brake caliper needs to be overhauled