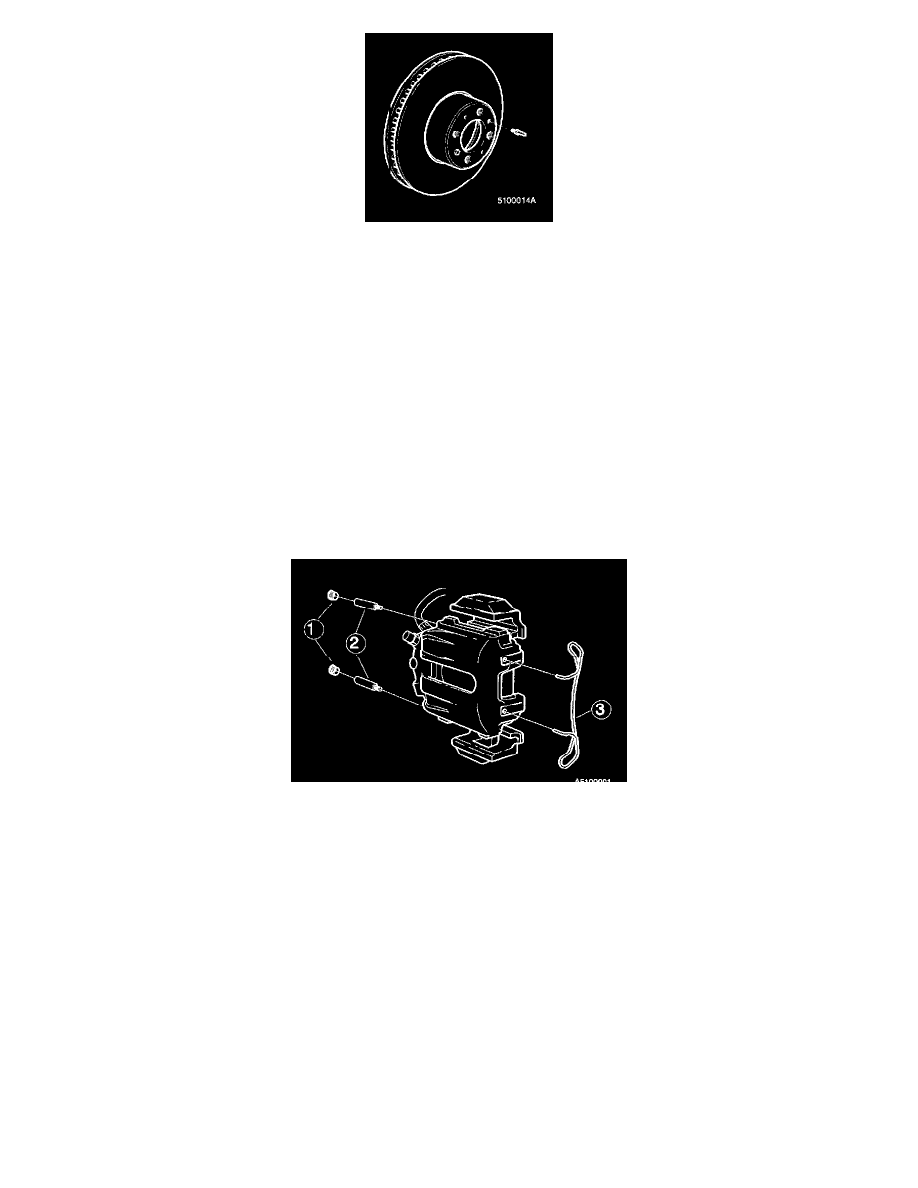 Checking brake disc
- Check brake disc friction surface.
- If brake disc shows signs of being skew, check its lateral run-out; out as per Measuring lateral run-out on brake disc.
- If brake disc shows signs of major wear, variations in thickness etc., replace it as per Brake disc front, replacement.
Note!
Min. disc thickness = replacement point = 23.0 mm (0.9"). Minimum recommended disc thickness when installing new brake pads = 23.8
mm (0.94").
 
 
Installation of items
Installation of locating pins
- Check locating pin rubber bushings. Replace as necessary.
- Grease locating pins with Volvo silicon grease (P/N 116 1325~) and insert them in rubber bushings (4). Pins should slide easily into bushings.
Installing brake caliper and brake pads
- Push piston back in cylinder on brake caliper.
- Check that dirt guard is positioned correctly.
- Install new brake pads and install brake caliper.
- Tighten locating pins to 30 Nm (22 ft lb) and install protective caps.
- Install retaining spring (3).
Finishing and checking
- If brake hose was not unscrewed, go to Checking brake fluid level.
- If brake hose was unscrewed, tighten brake hose onto brake caliper to 18 Nm (13 ft lb).
Note!
Make sure that hose is not twisted. There is a white line running along the hose which shows if the hose is twisted. Correct at other end of
hose if necessary.
- Top up and bleed braking system as per Bleeding brakes. Then continue as below.
- Check there are no leaks and that brakes are working properly.
Checking brake fluid level
- Push brake pedal down a few times.
- Check level in brake fluid reservoir. Top up brake fluid if necessary.