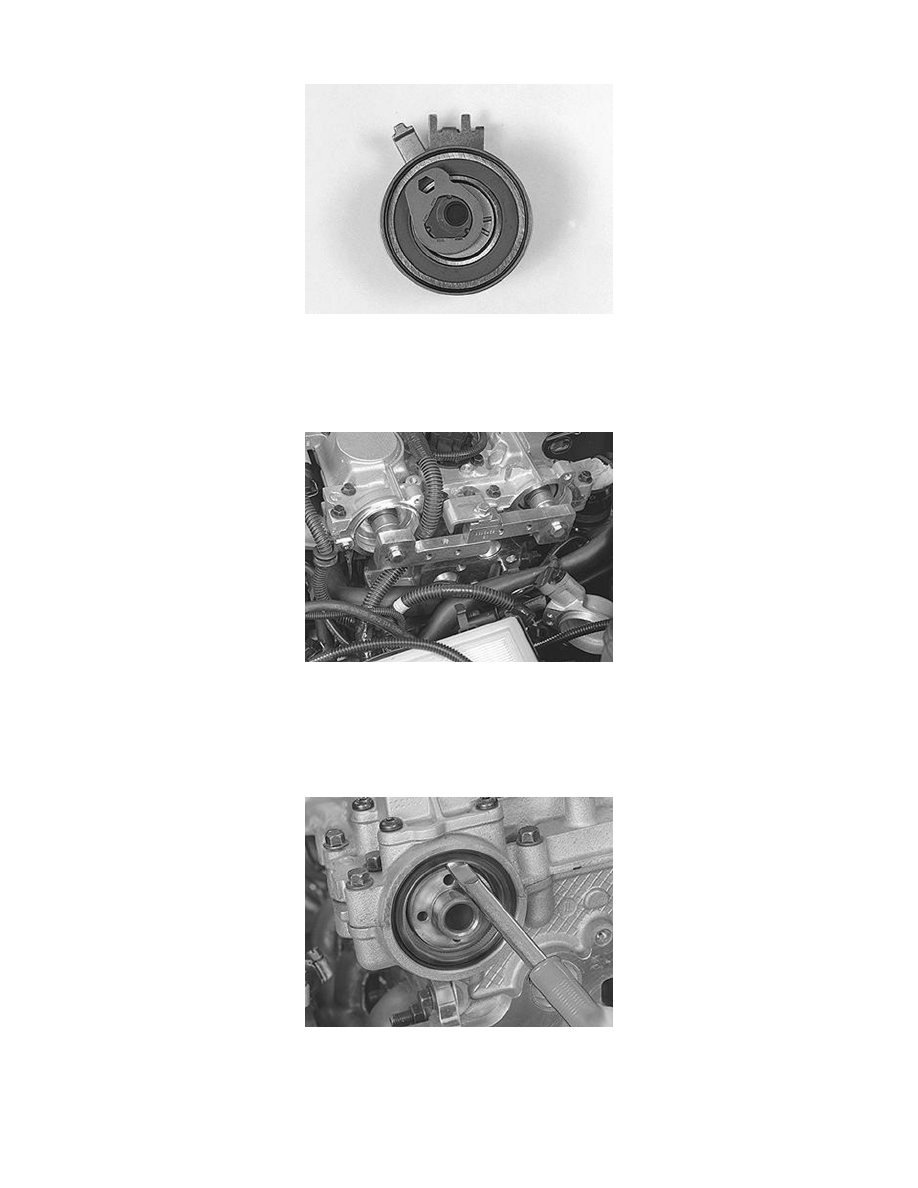 Lift of the camshaft belt
-
Slacken off belt tensioner center screw slightly.
-
Hold the center screw still and turn the tensioner eccentric clockwise with a 6 mm (0.24 in) allen key to "10 o'clock".
-
Lift the camshaft belt from the tension pulley, camshaft pulley and idler pulley.
Remove timing gear pulleys
-
Mark up timing gear pulleys: Both intake and exhaust.
-
Install camshaft adjustment tool 999 5452 at the rear edge of the camshafts.
-
Remove the screws for the timing gear pulleys.
-
Pull off timing gear pulleys.
Remove/install camshaft seal
-
Carefully press in tool 999 5651 between sealing ring and camshaft. Pry out seal.
Replace seal:
-
Grease and install the new seal. Use drift 999 5719 to push it on.
Remove the engine coolant fan (FC)