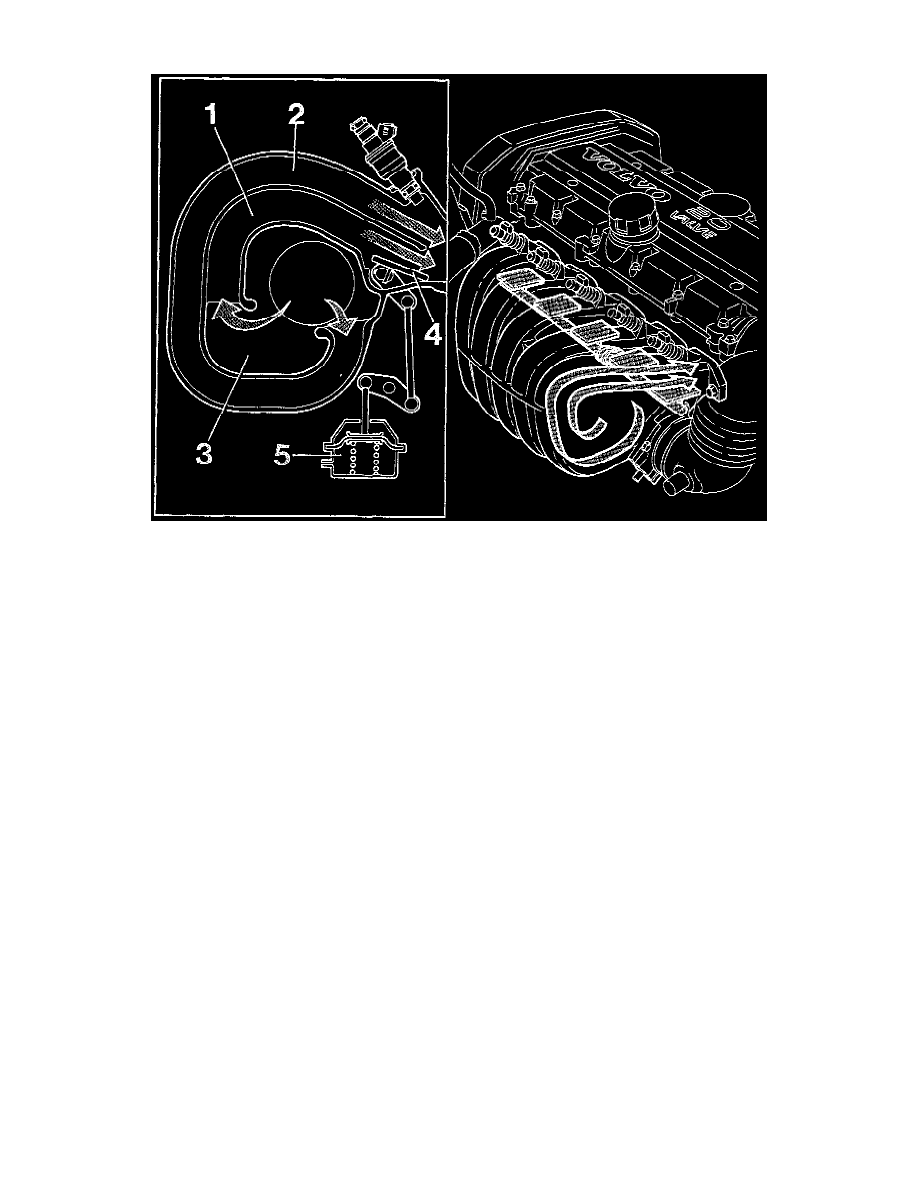 Intake Manifold: Description and Operation
Intake System 
Each cylinder has two intakes of different lengths and diameter. One short one (1) and one which is about twice as long (2) and has a slightly
smaller diameter than the short one.
Both intakes start from a plenum chamber (3). The shorter intakes have a damper (4) upstream of the cylinder head.
These dampers are connected and controlled by a vacuum actuator (5) via a lever. The vacuum in the regulator is controlled by a solenoid valve
which is controlled by the EZ 129K distributor Ignition System (D1 system) Control Module (ICM).
The steel dampers have a rubber seal. When open, the dampers fit into a recess in the intake so as not to interfere with the inlet air flow.
The dampers can only be either fully open or fully closed. This is controlled by RPM and throttle opening signals sent to the ICM.