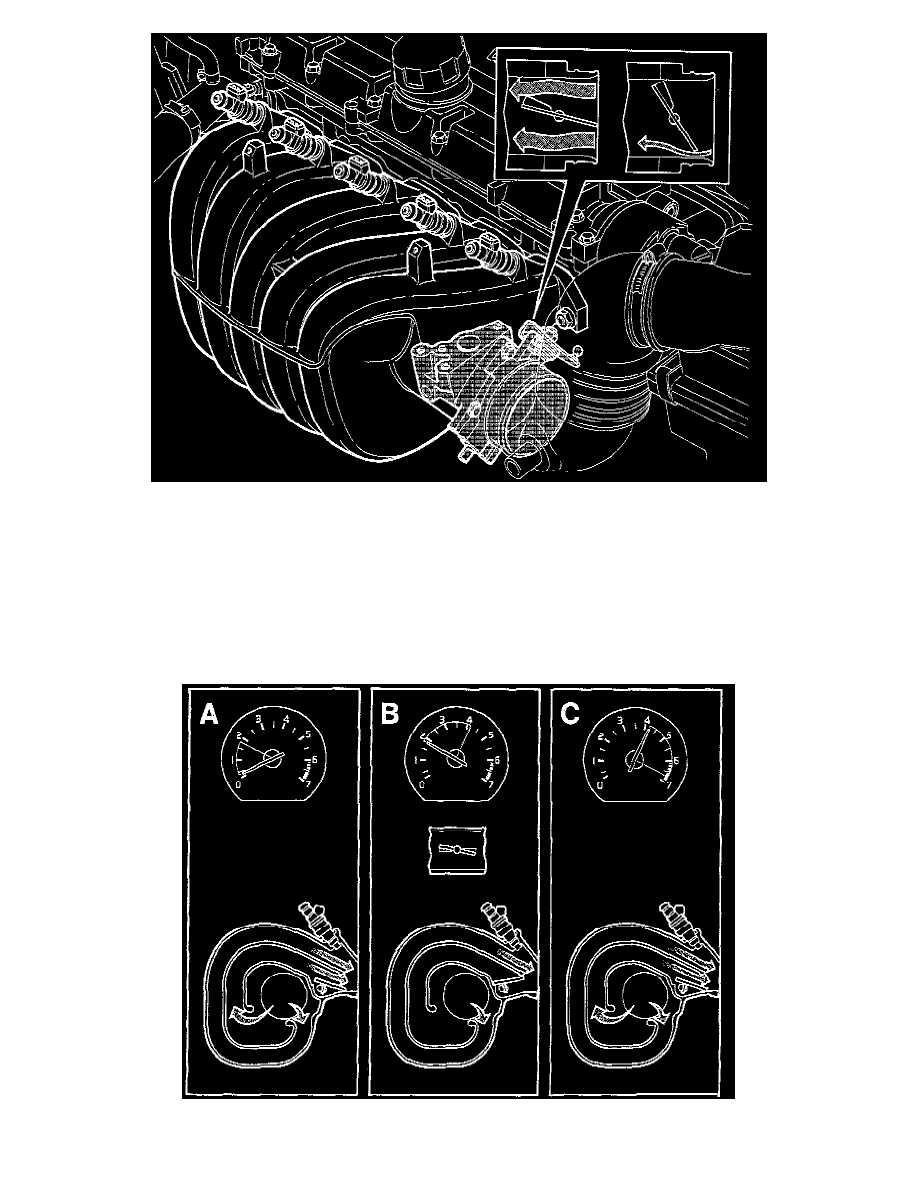 The intake manifold is mounted directly on the cylinder head. The manifold has a 2.5 liter plenum chamber and is balanced for each cylinder. This
ensures uniform gas flow and charging of the combustion chambers.
Injectors are located on the intake manifold close to the inlet valves to ensure optimum fuel/air mixing.
The Throttle Body (TB) located on the intake manifold and is 65 mm in diameter.
The TB for the 2.5 litre engine has a plastic profile on the throttle disc. This reduces airflow when the throttle opening is small ensuring the exact
correspondence of throttle opening and accelerator pedal movement. This means that air volume, and therefore engine output, is more closely
related to Accelerator Pedal (AP) movement.
Intake Manifold, Pulses/RPM 
The intake manifold is designed to exploit pulses in the intakes at different speeds - to better charge the cylinders, allowing the engine to deliver an