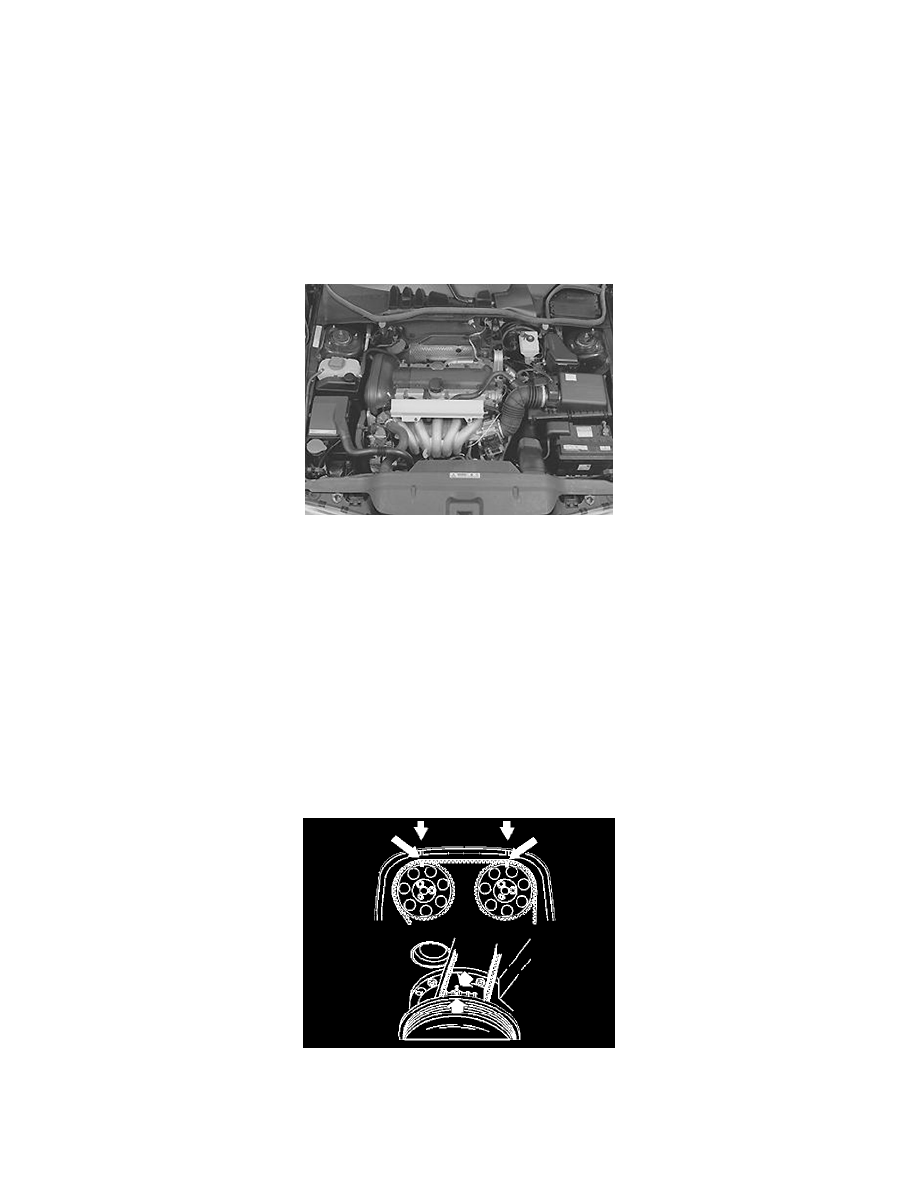 Camshaft Oil Seal: Service and Repair
With Mechanical Adjuster
Replacing camshaft seal. Applies to engine B 52X4S
Removing front camshaft seal
Preparations
Note!
Crankshaft or camshaft must not, under any circumstances, be rotated more than is listed below. Failure to follow these instructions may
cause damage to the valves.
Remove
-
the cable from the battery negative terminal.
-
upper cam cover.
-
cover over ignition coils.
-
air cleaner (ACL) cover with air intake hose intake from filter housing. Put to one side.
-
bracket for the upper torque rod.
-
camshaft position (CMP) sensor housing and trigger wheel.
-
rear cover on intake camshaft.
-
servo reservoir and expansion tank. Lift up and place on top of engine.
Note!
Take care not to spill servo oil from the bleed hole in the cap. Place paper wipe around the reservoir and then cover with a plastic bag as
protection. Spilled servo oil is highly inflammable.
-
auxiliaries belt.
-
front camshaft belt cover.
Position engine according to marking
-
Remove right front wheel.
-
Remove nut from fender liner cover.
-
Place upper camshaft belt cover.
-
Turn crankshaft clockwise until the markings on the crankshaft and camshaft pulley correspond.
-
Remove upper camshaft cover.