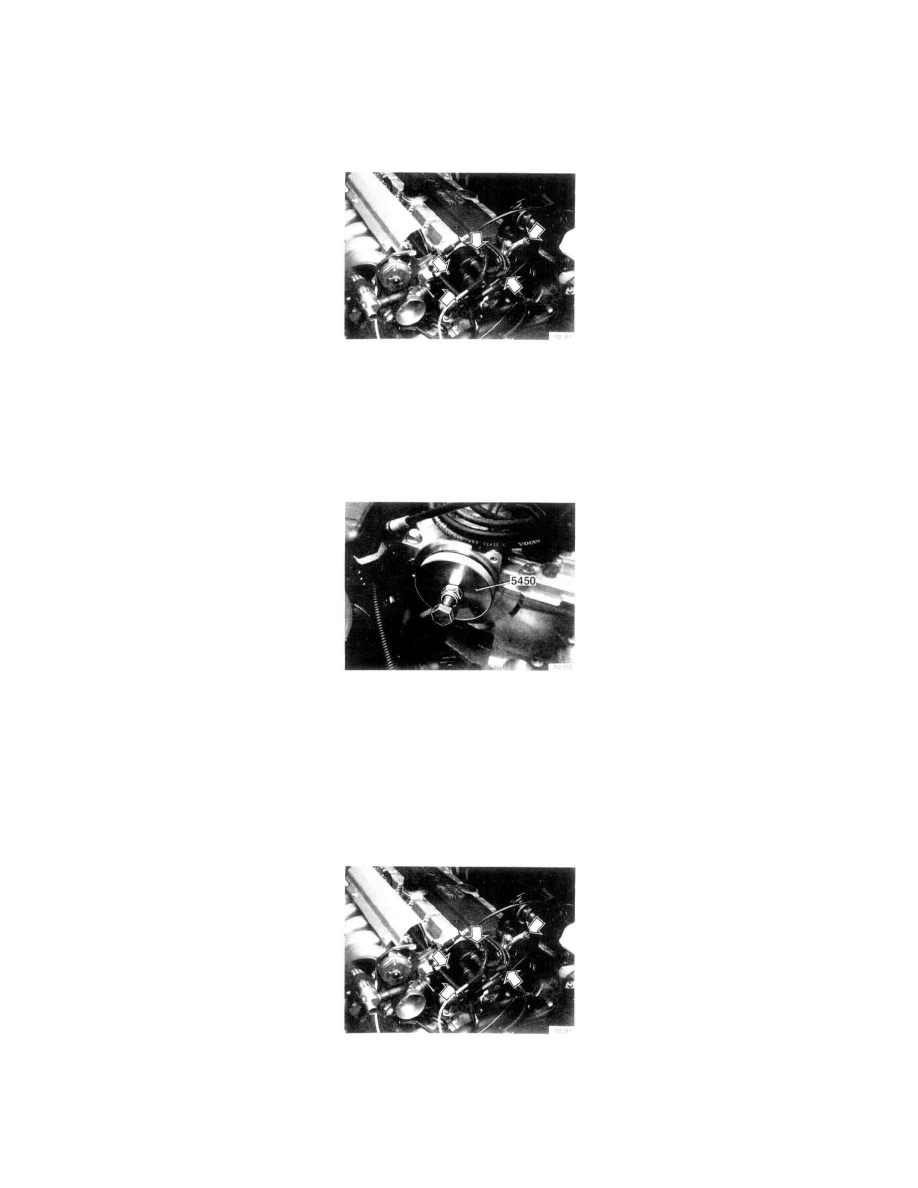 Camshaft Oil Seal: Service and Repair
Rear Seal
Rear seal
Remove 
-
Air Cleaner (ACL) housing with hoses and connectors
-
distributor cover, rotor, holder
-
Camshaft Position (CMP) sensor housing and damper
Note!
Connectors and hoses for solenoid valve on the Air Cleaner Housing (ACL).
Remove and install new seal 
Carefully pry out seal with a screwdriver.
Clean seal seats and check for shaft end grooving.
Grease seal.
Install the new seal by pressing in with a drift 999 5450.
Note!
The seal is usually positioned flush with the inner chamfer edge. If there are grooves on the shaft journal the seal can be pressed in a further
2 mm, by reversing the sleeve.
Install 
-
Camshaft Position (CMP) sensor housing with damper
-
rotor and distributor cover
-
Air Cleaner (ACL) housing with hoses and connectors
Test function