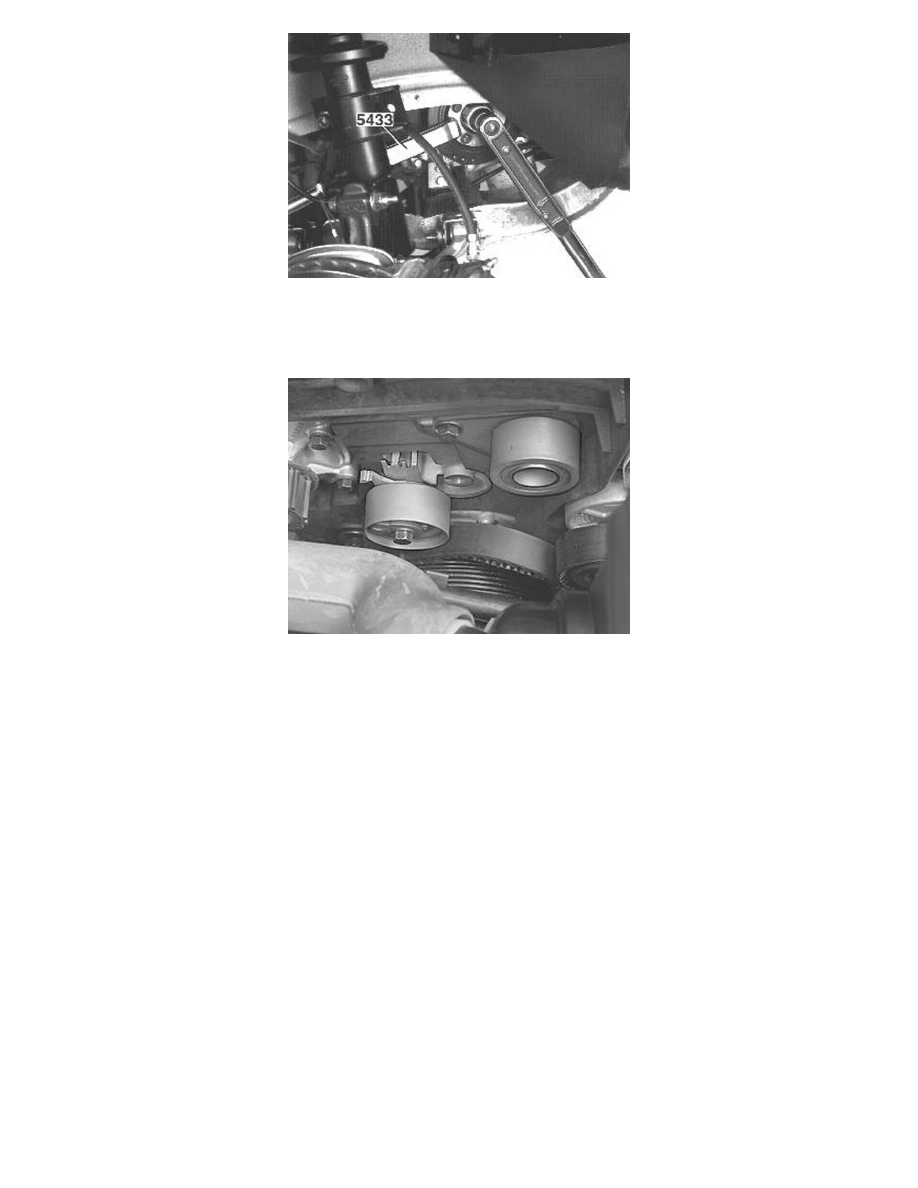 Remove vibration damper
Raise the car
-
Remove vibration damper. Use counterhold 999 5433. Work the vibration damper loose.
-
Remove camshaft belt
Checking the belt tensioner and idler pulley
Check bearing wear:
-
Replace if necessary.
Idler pulley:
-
Spin the idler pulley and listen for noise.
-
When replacing with a new idler pulley, tighten to 24 Nm (17.7 lb ft)
Belt tensioner:
-
Screw the belt tensioner into place with the center screw.
-
Screw in the center screw by hand.
-
Ensure that the tensioner fork is centered over the cylinder block rib.
Note! Ensure that the allen hole on the eccentric is at "10 o'clock".
 
 
Installing timing belt