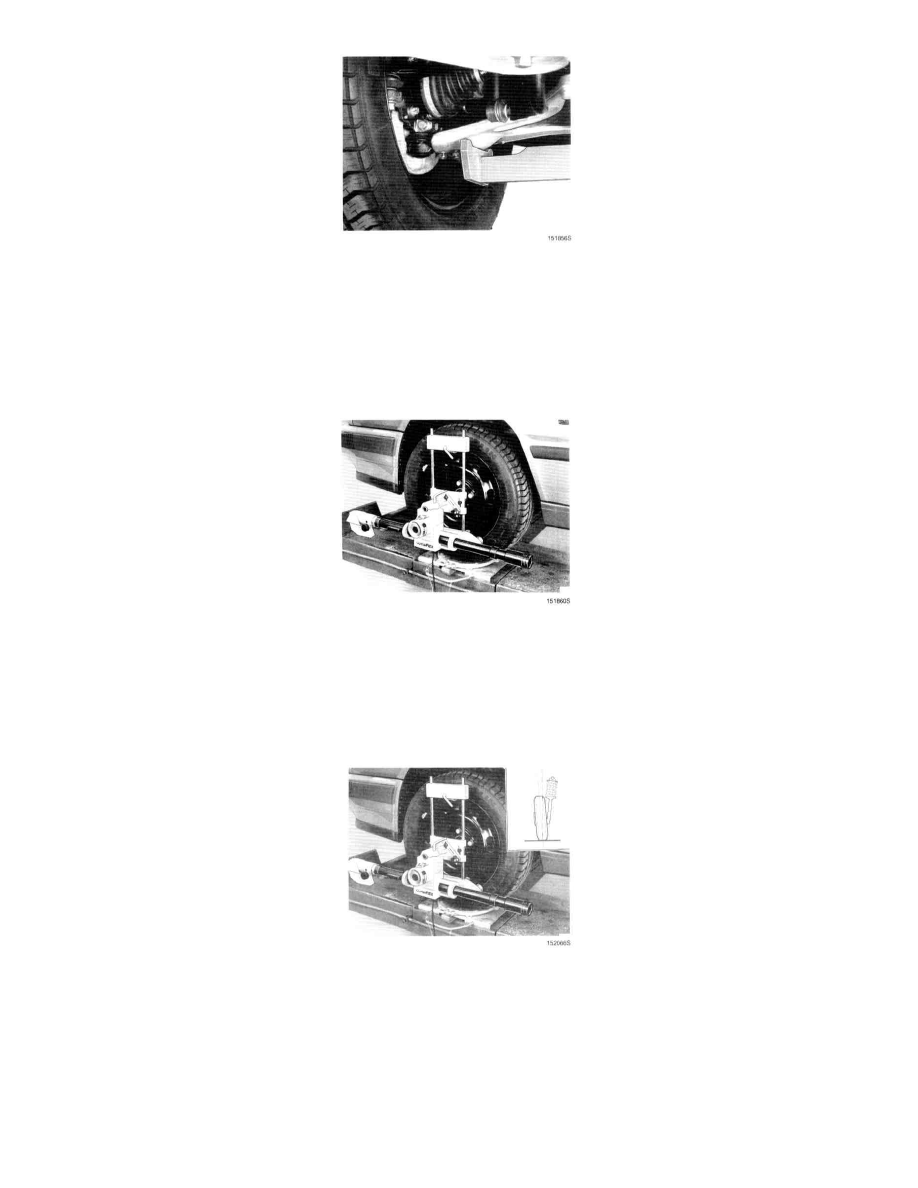 1. Jack up front end of car: Place hoist under control arms as close as possible to ball joints.
2. Check for play in:
-
steering gear or tie rod (track rod) ball joints.
-
wheel bearings.
-
spring strut upper mountings.
-
control arm ball joints and bushings.
NOTE:  If play is present in any of above, corrective action must first be taken.
3. Set up measuring equipment:
a. Set up and calibrate equipment as per equipment instructions.
b. Place turntables under front wheels. Use turntables which take up lateral movement.
NOTE:  Car must be parked horizontally when front wheels are on turntables, to ensure that correct camber and caster values are measured.
c. Bounce front end vigorously up and down a few times or turntables to ensure that suspension returns to normal position.
4. Checking camber.
a. Measure camber on each side. Correct value: 0° ± 1.0°. Value may differ by a maximum of 1.0° between left and right wheels.
b. If value is outside permissible limit, proceed as described in adjustment.