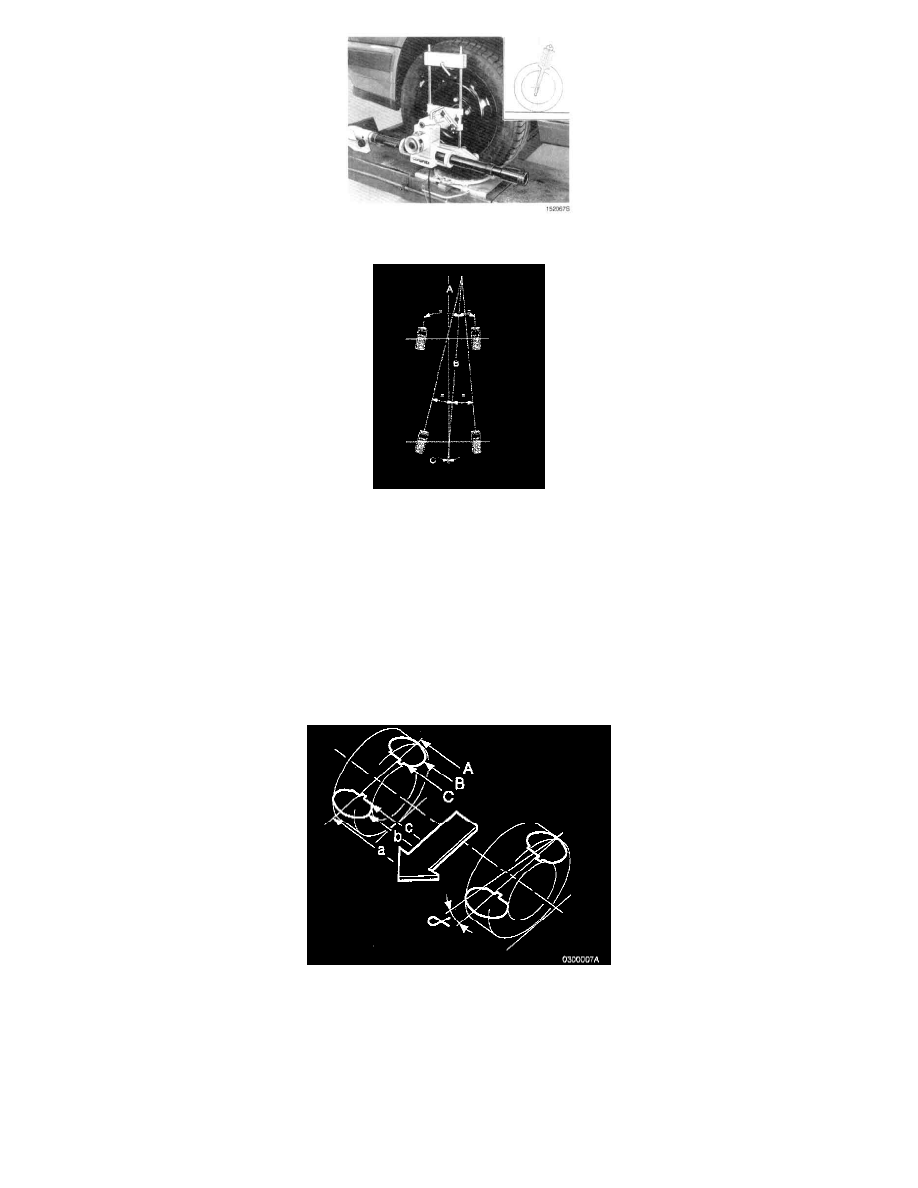 5. Checking caster: Measure caster on each side. Correct value: 3.35° ± 1.0°. Value may differ by a maximum of 1.0° between left and right sides.
6. Checking toe-in: 
a. Ensure that the instruments are adjusted relative to each other at the front and rear. This is extremely important to ensure that the front wheel
toe-in measured relative to the thrust axis of car. The thrust axis is defined as the line bisecting the angle between the two rear wheels.
NOTE:  The angle between the longitudinal axis of symmetry and the thrust axis is known as the thrust angle. This angle must not deviate
from the axis of symmetry by more than 15'.
A. Axis of symmetry of wheels.
B. Thrust axis.
C. Thrust angle.
NOTE:  The deviations in the adjoining figure are highly exaggerated for illustration purposes.
b. Correct value: 20' ± 6' (0.3° ± 0.1°) measured across both wheels.
c. Measure toe-in at hub level, either as an angle or as the difference in mm between points A-a (tread), B-b (inner shoulder) or C-c (edge of rim)
at the rear and front respectively of the wheel. Example: Measurement at A should be 3.6 ± 1 mm (0.14 ± 0.04 inch) greater than at a.
Rear
Camber 
NOTE:  Correct value -1° ± 0.5°.