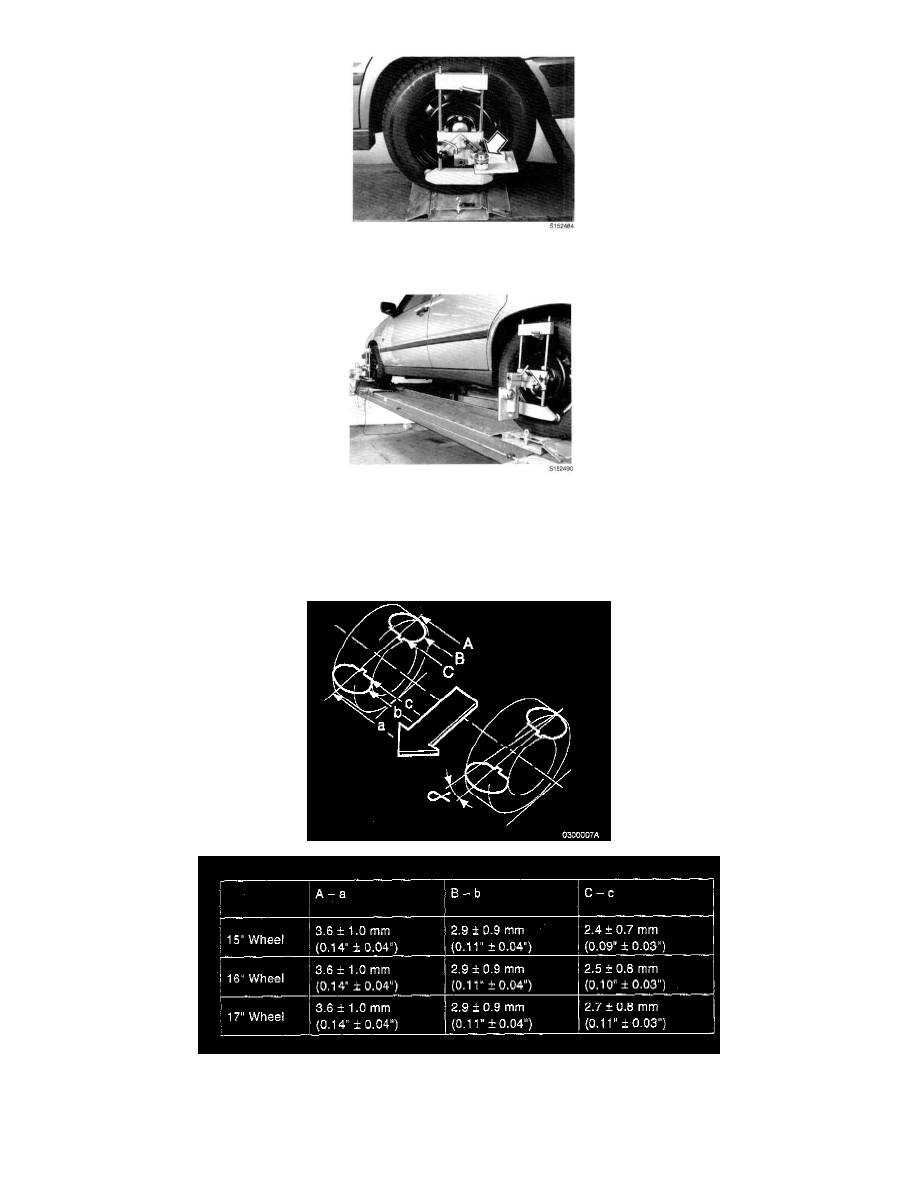 If the camber angle is outside these parameters check that the trailing arms are not damaged.
Toe In 
Check that the instruments on the front and rear axles are aligned. This is important as it allows toe in to be checked/adjusted in relation to the
symmetrical axis of the car. Correct value 0.07° (4.2') measured over both wheels. Maximum deviation 0.09° (5.4') per wheel.
Toe-In
Adjust toe-in by altering length of tie rods (track rods) after undoing locknuts. Increasing tie rod length increases angle and vice versa. Correct values are
shown in table above.