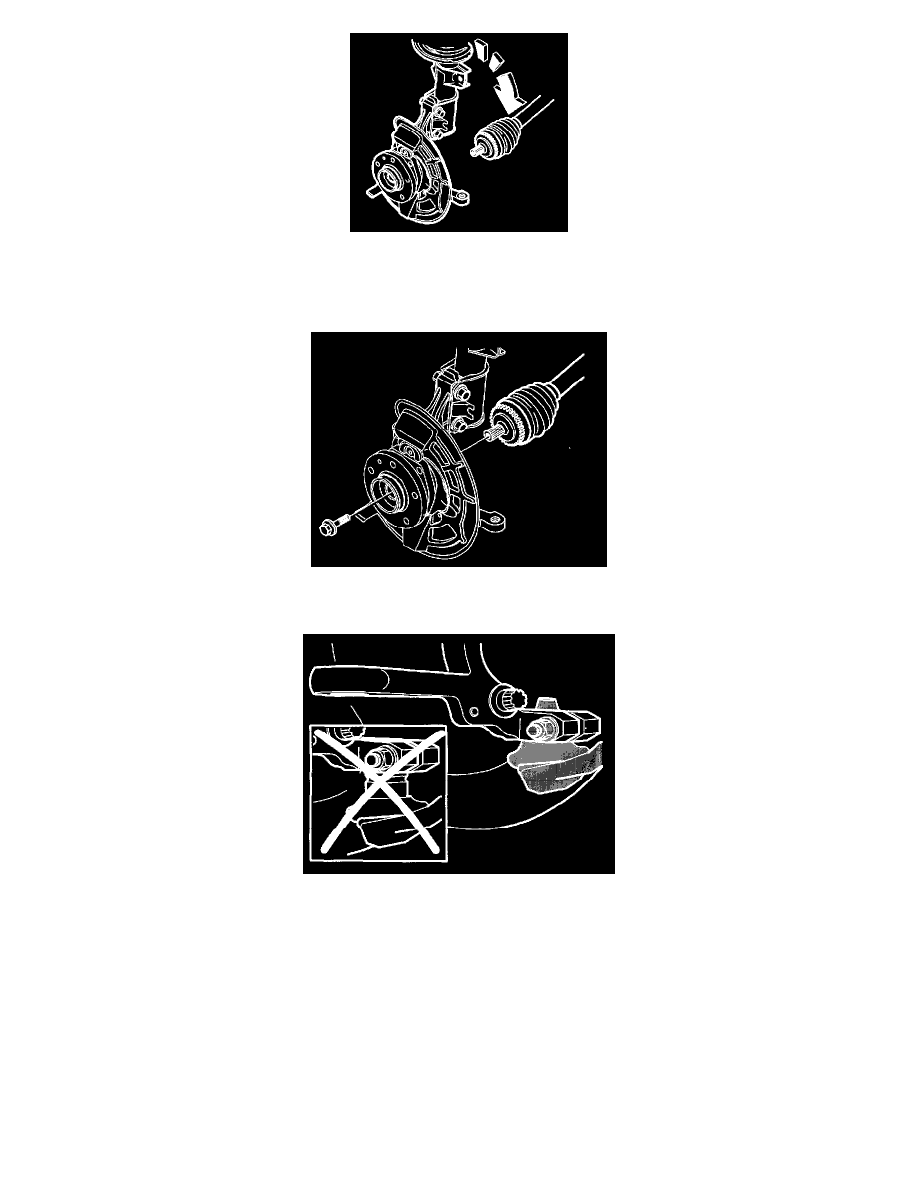 Detach the drive shaft from where it was placed earlier.
Turn the spring strut a half turn to detach it from the control arm.
Note!  Take care not to damage the brake hose.
Install the drive shaft in the hub by hand, but only to the extent that the drive shaft can easily move backward and forward in its position
Lubricate a new drive shaft screw and screen it in a few turns by hand.
Clean off any rust from the ball joint and stub axle.
Lubricate the ball joint pinion and the stub axle.
Install the ball joint in the stub axle
Note!  Press the ball joint upwards so that the conical top is visible above the screwed joint on the stub axle.
Install the screw and a new nut.
Tighten to 50 Nm (36.9 ft. lbs.).