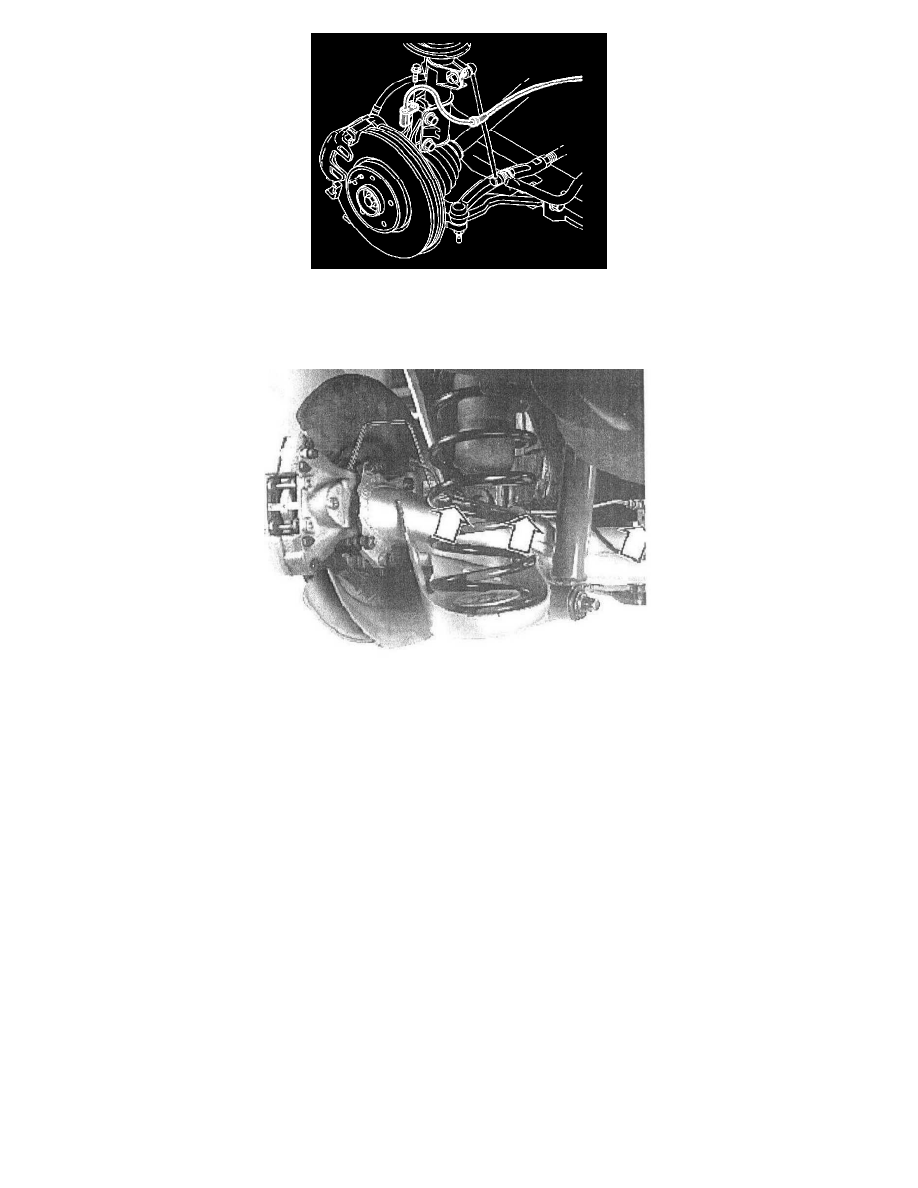 Clean and check that the ABS sensor mating surface on the stub axle is flat.
Apply a very small amount of grease to the mating surface.
Install the ABS sensor cable in the holder on the spring strut.
Install the ABS sensor. Lubricate the screw and tighten to 10 Nm (7.4 ft. lbs.). 
Install the wheel
Install the wheel studs lightly. Then tighten them crosswise to 110 Nm. 
Note!  See also wheels and hubs, front suspension.