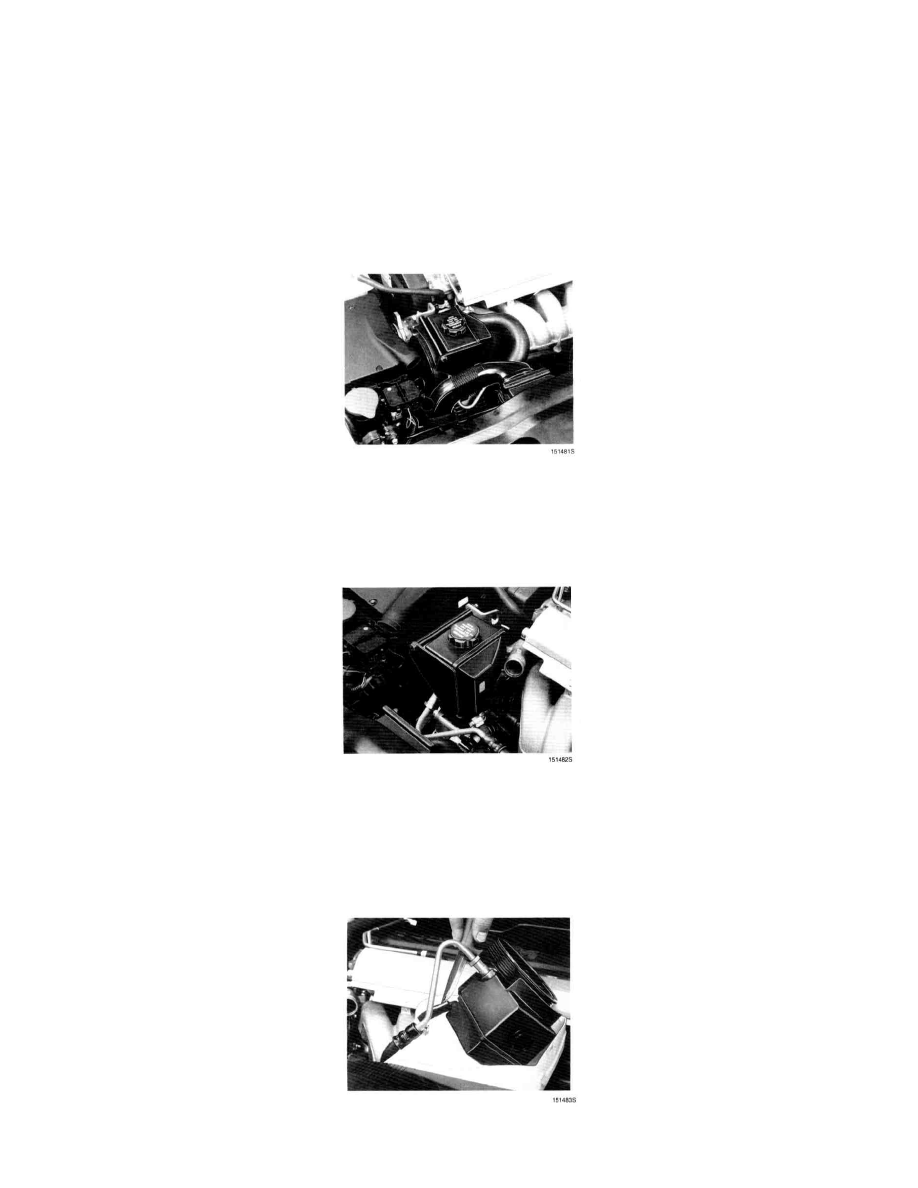 Power Steering Pump: Service and Repair
Power Steering Pump
Replacement
Tool Required 
^
999 5443 Puller 
^
999 5444 Press Tool 
Removal 
1. Drain off approximately 3 liters of coolant. Drain cock is located at left-hand side of car under radiator.
2. Disconnect coolant hose from thermostat housing.
3. Disconnect: 
a. Fluid hose clip from dipstick tube. 
b. Cooling air hose to control module box.
4. Remove drive belt from pump. Use 3/8" ratchet or similar tool to relieve tension on automatic belt tensioner. Remove belt.
5. Remove guard plate bolt and spacer sleeve.
6. Slacken pressure hose union 1/4 turn.
7. Slacken guard plate lower mounting nut a few turns.
8. Remove pump mounting bolts as follows: 
a. 3 bolts through drive pulley holes. 
b. 2 bolts on left-hand side.
9. Lift pump straight upward: