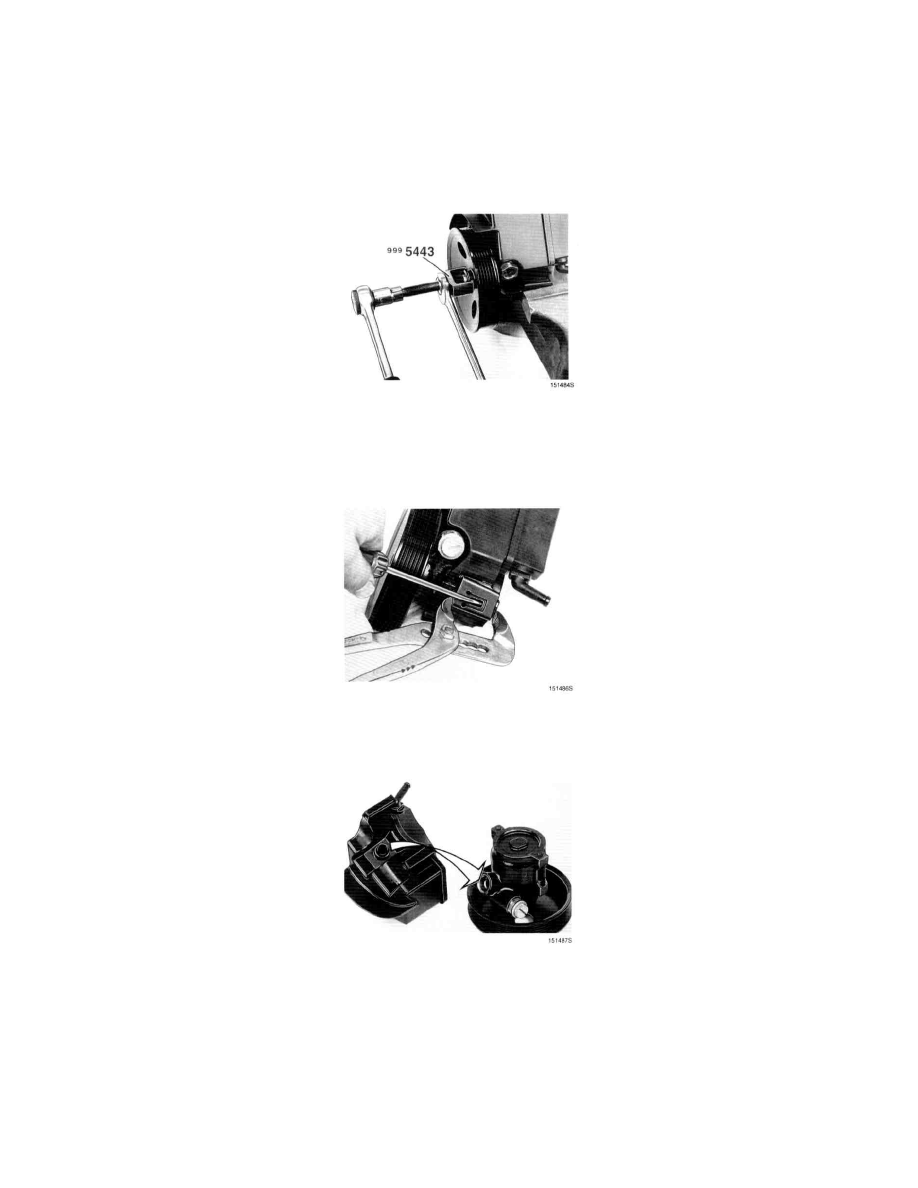 a. Collect spillage fluid, if any, in a small container.
b. Disconnect pressure hose from pump. Remove original O-ring.
c. Carefully make small cut in return hose to free from connection branch.
NOTE:  Hose must not be shortened beyond marking stripe at end. Take care to avoid damage to reservoir connection.
d. Raise front end of car so that wheels are free to turn. Turn steering wheel from lock to lock. Use container to collect spillage fluid from return
and pressure hoses. Take care to avoid spillage of fluid into generator.
10. Mount pump in vise.
11. Remove drive pulley. Use puller.
Installation 
1. Mount drive pulley. Lubricate pump shaft with fluid. Use press tool.
2. Remove reservoir mounting clips. Use adjustable pliers and screwdriver.
3. Raise locking tab and remove O-ring.
4. Assemble reservoir and pump Use new O-ring. Ensure that locking tabs are seated securely.