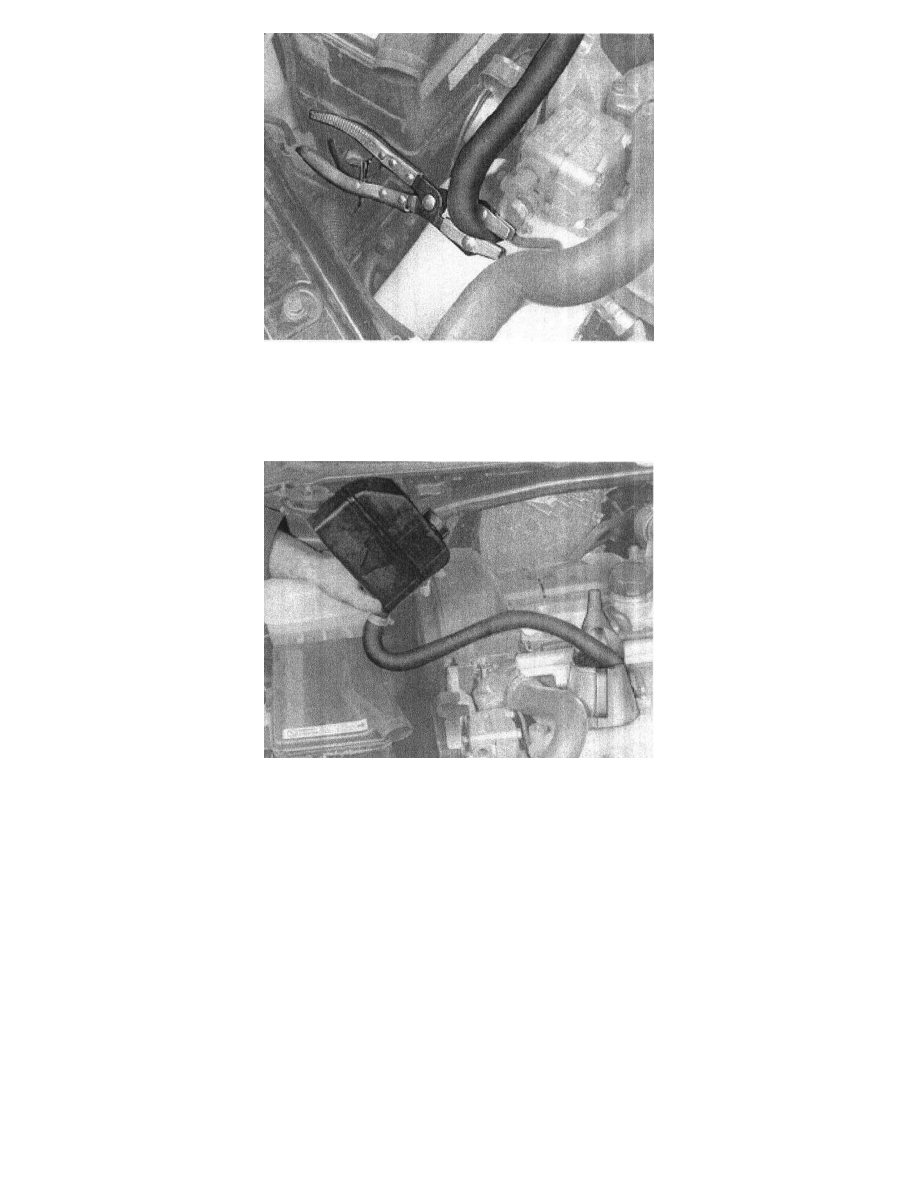 -
Install lock grip pliers on the hose from the fluid reservoir as close to the power steering pump as possible.
Note!  Place paper over the Generator (GEN) as protection against oil.
-
Slacken off hose clamp and remove hose.
-
Lift fluid reservoir. Remove the lock grip pliers and drain the oil into a suitable container.
-
Reinstall the fluid reservoir and lock grip pliers to avoid further oil spillage.
Removing power steering pump