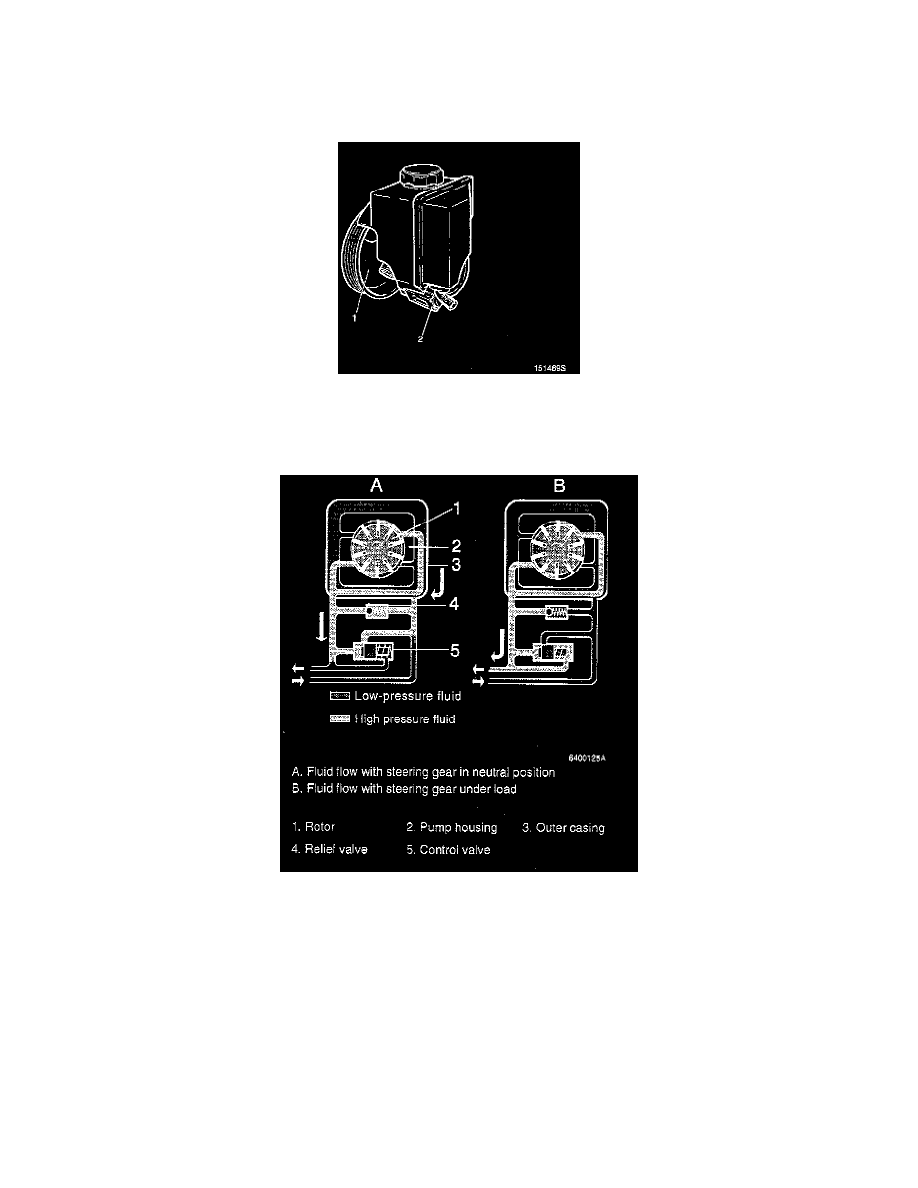 Power Steering Pump: Description and Operation
Design 
The power steering pump is of the vane type and is mounted on a bracket on the engine. The pump is driven from the crankshaft (at the same speed)
by a multiple V-belt.
1. To steering gear.
2. From steering gear.
Operation 
The pump rotor is provided with ten radially movable vanes and rotates in an annular housing, in which the vanes are pressed against the chamber
wall, partly by centrifugal force and partly by the fluid pressure. Since the pump chamber is elliptical in shape (see Fig. A), the volume of the space
enclosed by the rotor body, the chamber wall and each pair of vanes varies as the rotor turns. As a pair of vanes passes from suction to discharge, the
enclosed space first increases and fluid is drawn in. As the vanes approach the discharge port after the suction phase, the space between them begins to
decrease, causing a rise in fluid pressure, and fluid is discharged to the delivery line. The pump capacity is doubled by providing it twin suction and
discharge ports.
Control Valve