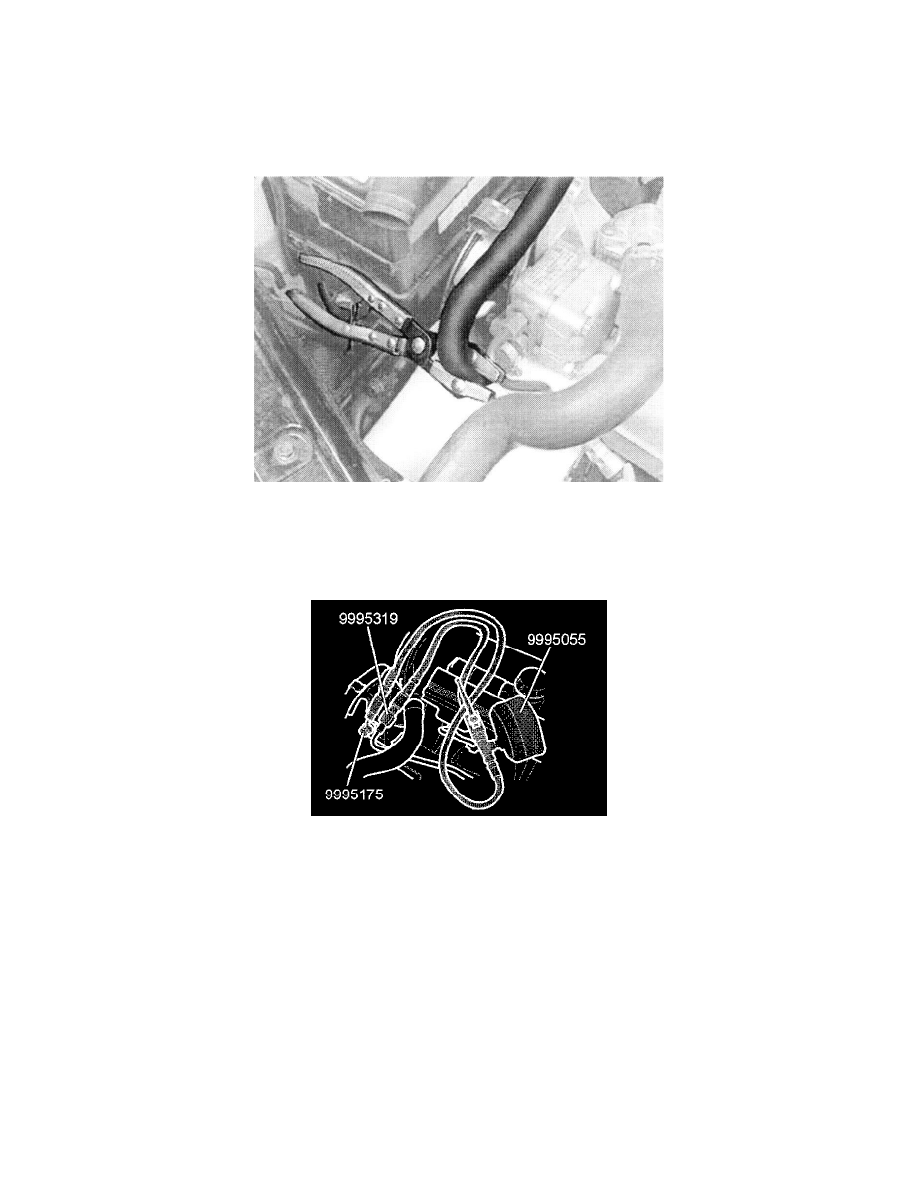 Power Steering Pump: Testing and Inspection
Checking Power Steering Balance and Pump Pressure
Note! The car must be lowered when the work is carried out.
Preparations
- 
Place paper over the generator (GEN) as protection against oil
- 
Push the coolant hose to the control module to one side
- 
Install lock grip pliers on the power steering pump return hose.
Connect test instrument
- 
Connect instrument 999 5055 between the pump and the steering gear pressure hose.
- 
Use nipples 999 5175 and 999 5319
- 
Connect nipple 999 5175 with the pipe screw and washers from nipple 999 5319.
Note! Connect the pipe from the instrument cock to the pressure pipe for the steering gear. The cock should be parallel with the hose. 
Remove
- 
lock grip pliers
- 
paper over the generator (GEN).
- 
Position the manometer in the engine compartment so that it can be read off from the driver's seat.