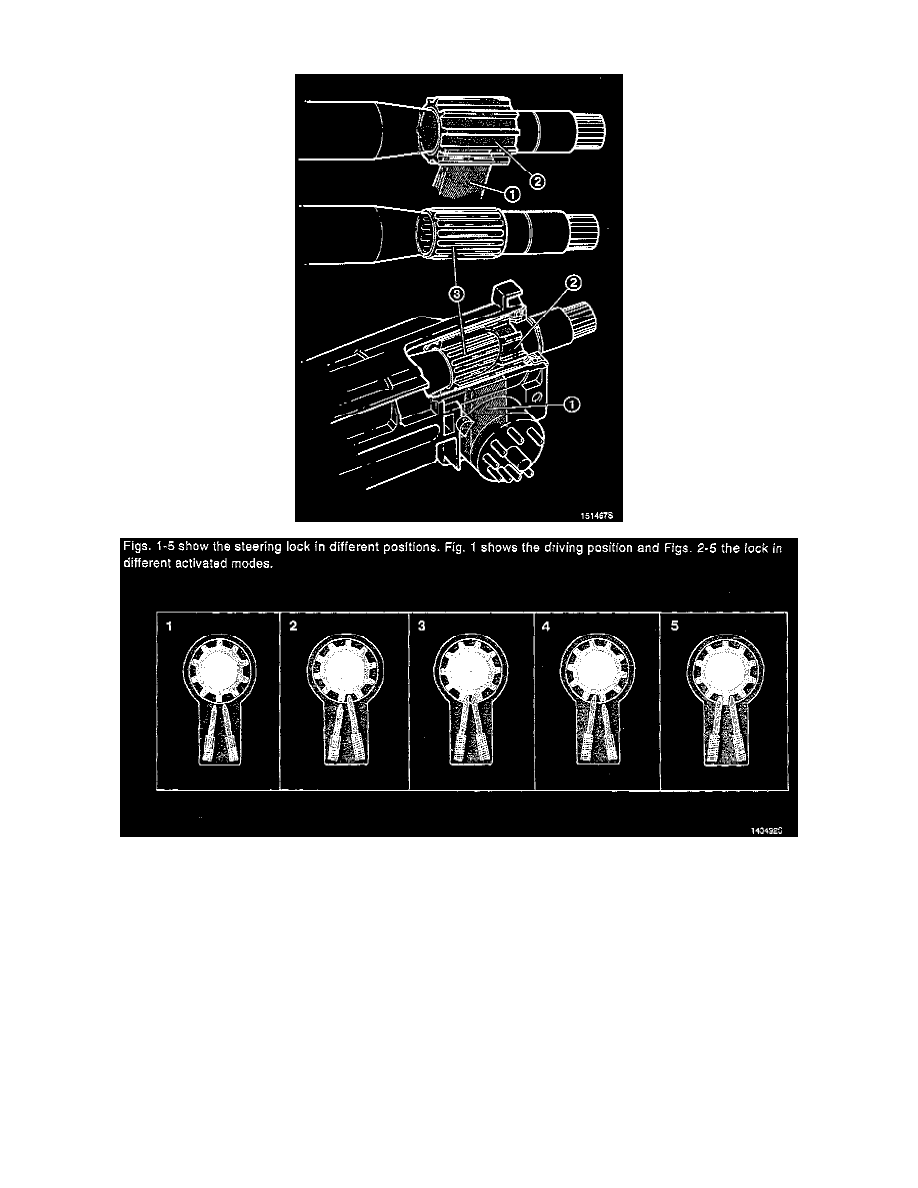 Steering Column Lock: Description and Operation
The upper section of the steering shaft is equipped with a torque-limiting steering lock. The unit consists essentially of a spring sleeve (3) seated in a
groove in the steering shaft and an outer steel sleeve (2) pressed into position over the spring sleeve. When the ignition key is removed, two locking pins
(1) engage the splines in the steel sleeve to activate the lock. The lock is activated directly and in all positions when the key is removed. If the steering
wheel is jerked hard in either direction in an attempt to break the lock, for example in the course of an attempted theft, most of the torque will be
transferred to the spring sleeve, enabling the wheel to be turned, but only under very high friction. This will reduce the force on the lock cylinder and
prevent damage to the steering lock.