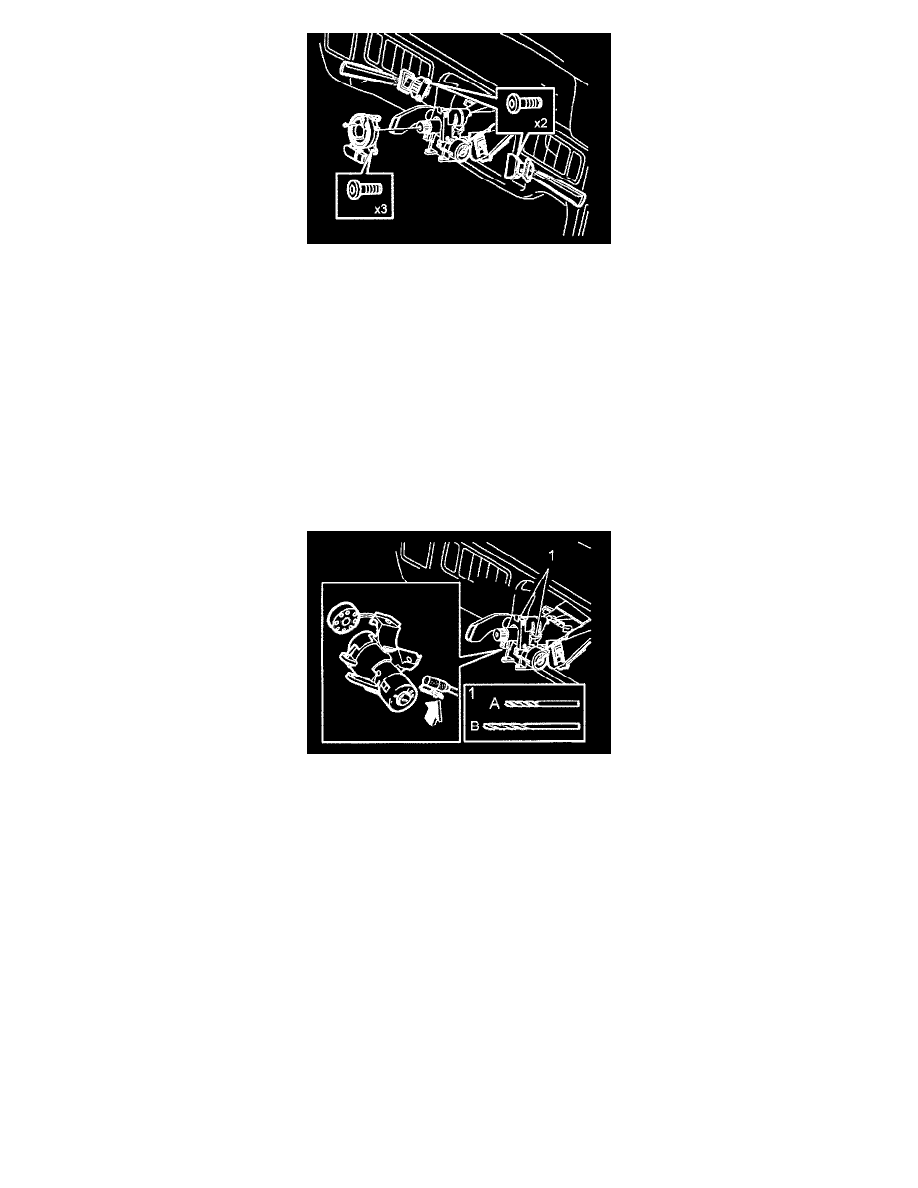 Remove:
- 
the turn signal stalk.
Allow the stalk to hang from the wiring harness.
- 
the lever for the windshield wipers. 
Disconnect one of the connectors. Leave the lever hanging from the other connector.
- 
contact reel.
- 
the holder for the steering lock lighting.
Removing the lock
Warning! Use protective goggles.
Center punch the screw heads.
- 
Pre-drill the screw heads (1) for the mounting. Use an 3 mm drill bit (A).
- 
Drill out the screw heads (1). Use an 8 mm drill bit (B).
Note! To easier remove the screws, it is helpful to use left handed (reverse) drill bits to unscrew the screws. Cobalt drills are recommended.
Remove:
- 
Connector for ignition lock.
- 
Wire for steering wheel lock.
- 
Remove the lock.
Installation