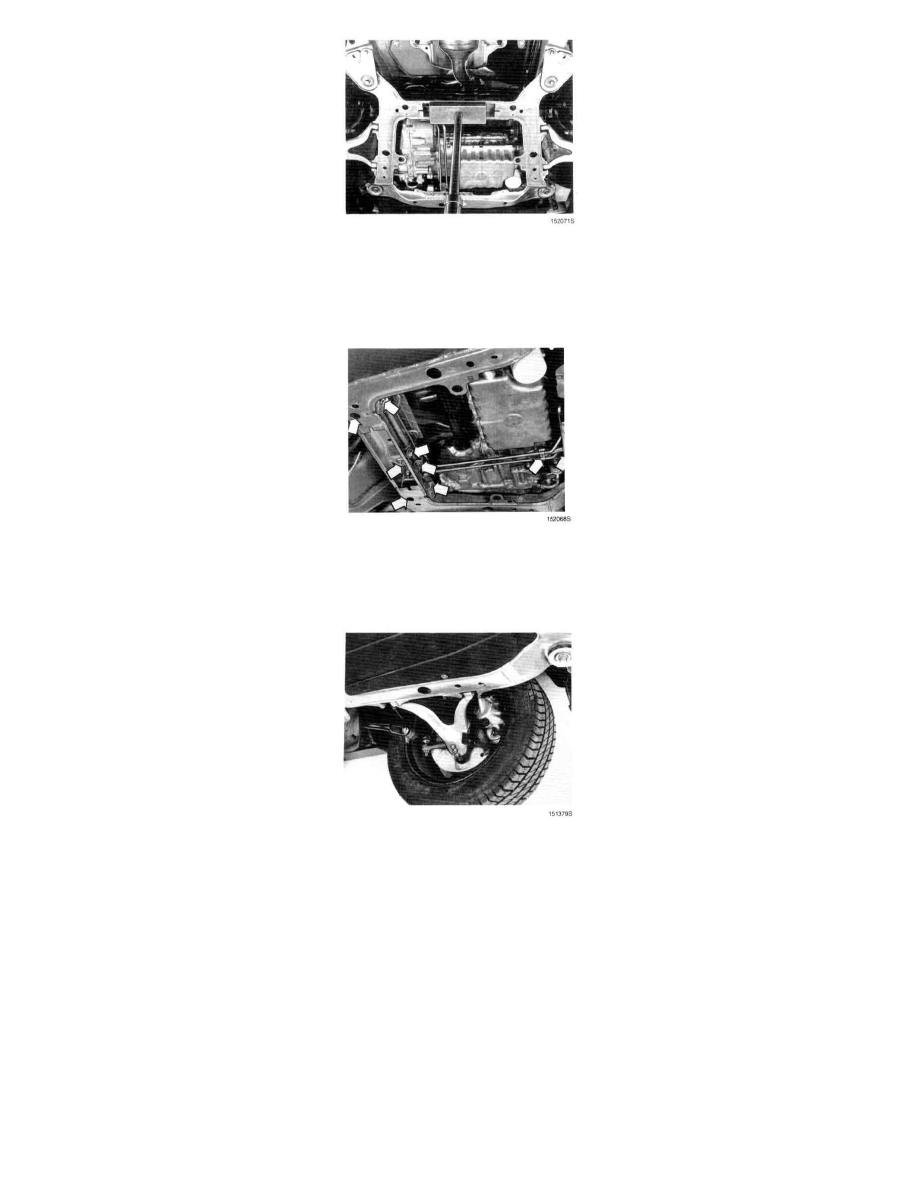 5. Raise subframe at rear with hoist. Insert steering gear mounting bolts while raising frame.
6. Install subframe brackets loosely. 
a. Install new subframe bolts loosely. Transfer hoist to front of subframe. Replace front bolts but do not tighten at this point.
b. First tighten bolts at left side of subframe to 105 Nm (77 ft. lbs.) and through further 120°, then tighten right-hand bolts to same values.
c. Finally, tighten bracket bolts on both sides to 50 Nm (37 ft. lbs.).
7. Tighten:
a. Steering gear nuts to 50 Nm (37 ft. lbs.). Use new nuts 
b. Steering gear center mounting bolt (if bracket has been transferred) to 80 Nm (59 ft. lbs.).
8. Install and tighten fluid line brackets and clips at front and rear. 
9. Install/reconnect:
a. Tie rods (track rods) to steering arms. Use new nuts. Tighten to 70 Nm (52 ft. lbs.).
b. Splashguard under engine (If equipt.).
10. Mount wheels:
a. Lubricate wheel locating pin on hub with anti-rust agent P/N 1161030-0.
b. First tighten bolts lightly, then tighten in diagonal order to 110 Nm (81 ft. lbs.).