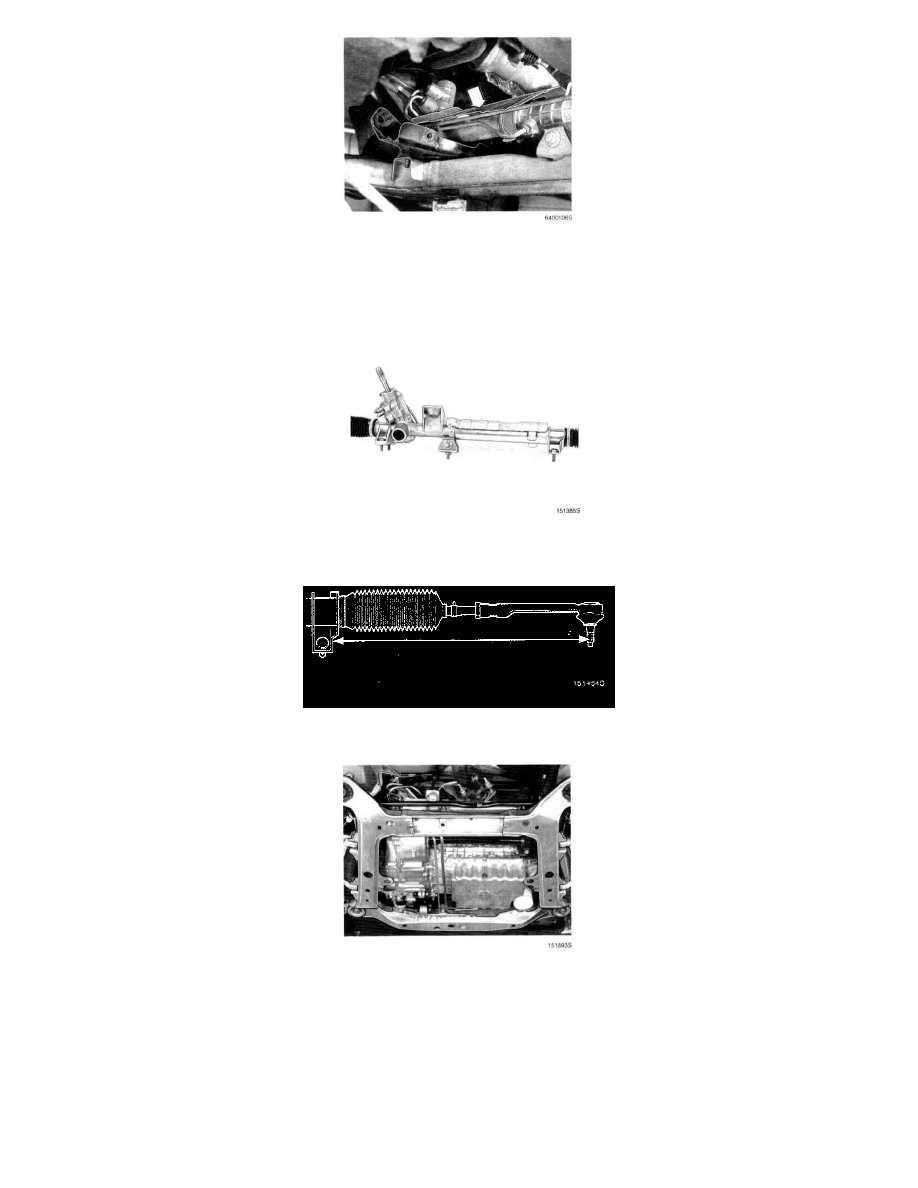 c. Steering gear, towards right.
Installation
Installation 
1. When replacing steering gear transfer heat shield and center mounting bracket. Do not tighten bracket bolts at this point. Plug open ends of fluid
lines.
2. Check that tie rod (track rod) position is the same as when removed.
3. Install steering gear from right-hand side.
4. Reconnect steering gear input shaft to lower universal joint. 
a. Tighten joint set bolt to 20 Nm (15 ft. lbs.). 
b. Install bolt locking spring.
c. Connect fluid lines loosely to steering gear. Use new O-rings.
d. Install front fluid line brackets loosely.
e. Align fluid lines in brackets and tighten connections with steering gear.