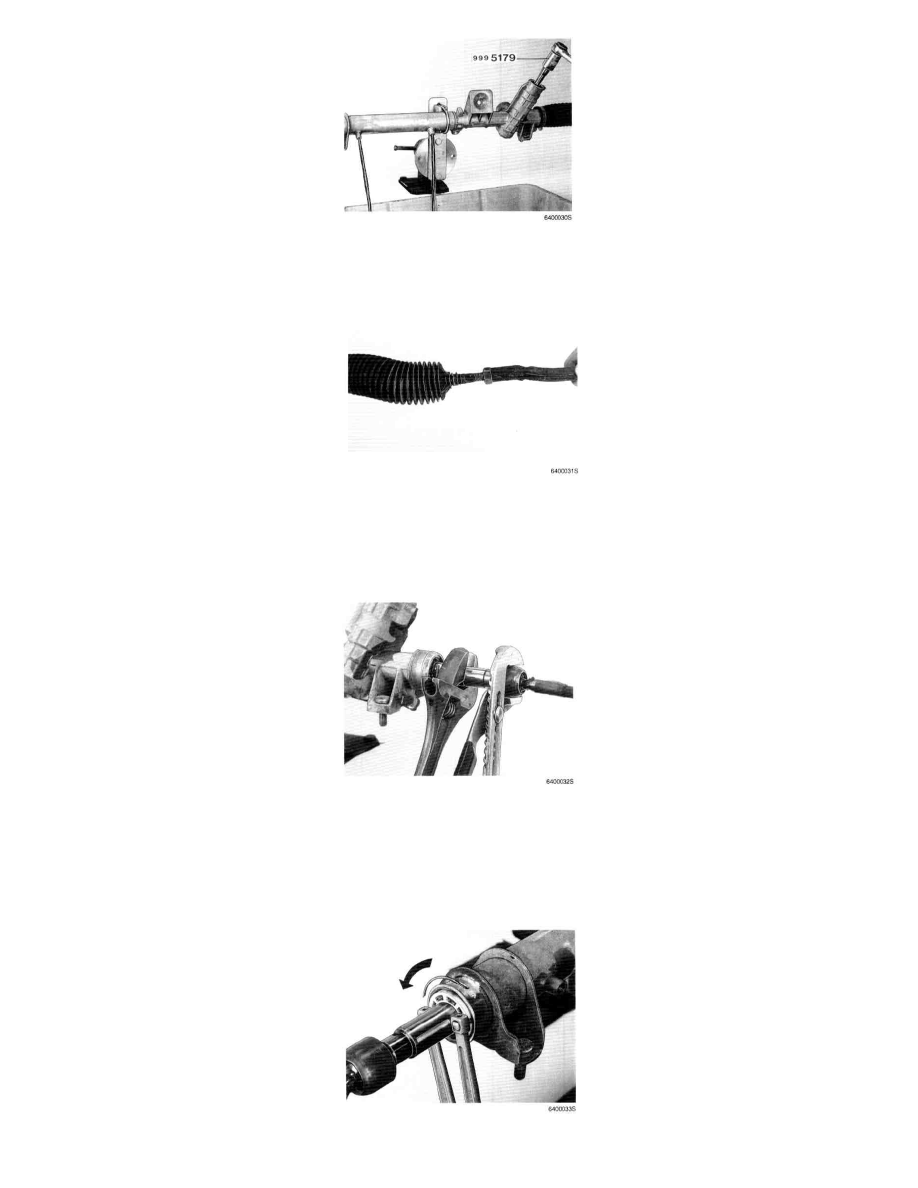 3. Drain fluid from steering gear:
a. Place container under fluid line connections to collect fluid. Turn pinion shaft back and forth with socket 999 5179 and handle to pump out
fluid.
b. Adjust rack approximately to mid-position.
4. Inspect inner and outer ball joints for signs of wear.
5. Remove: 
a. Outer ball joints .
b. Clamps and boots (gaiters).
c. Boot sealing rings on housing.
6. Remove left-hand tie rod (track rod) and slacken right-hand rod a few turns.
a. Use adjustable wrench and adjustable pliers. Position wrench as far along rack as possible to act as counterhold.
b. Remove/slacken tie rods (track rods). 
NOTE:  Rods are provided with spacers on certain versions. Use counterhold, otherwise rack and pinion may be damaged. Right or left rod
(as appropriate) should remain in  position to prevent escape of end bushing.