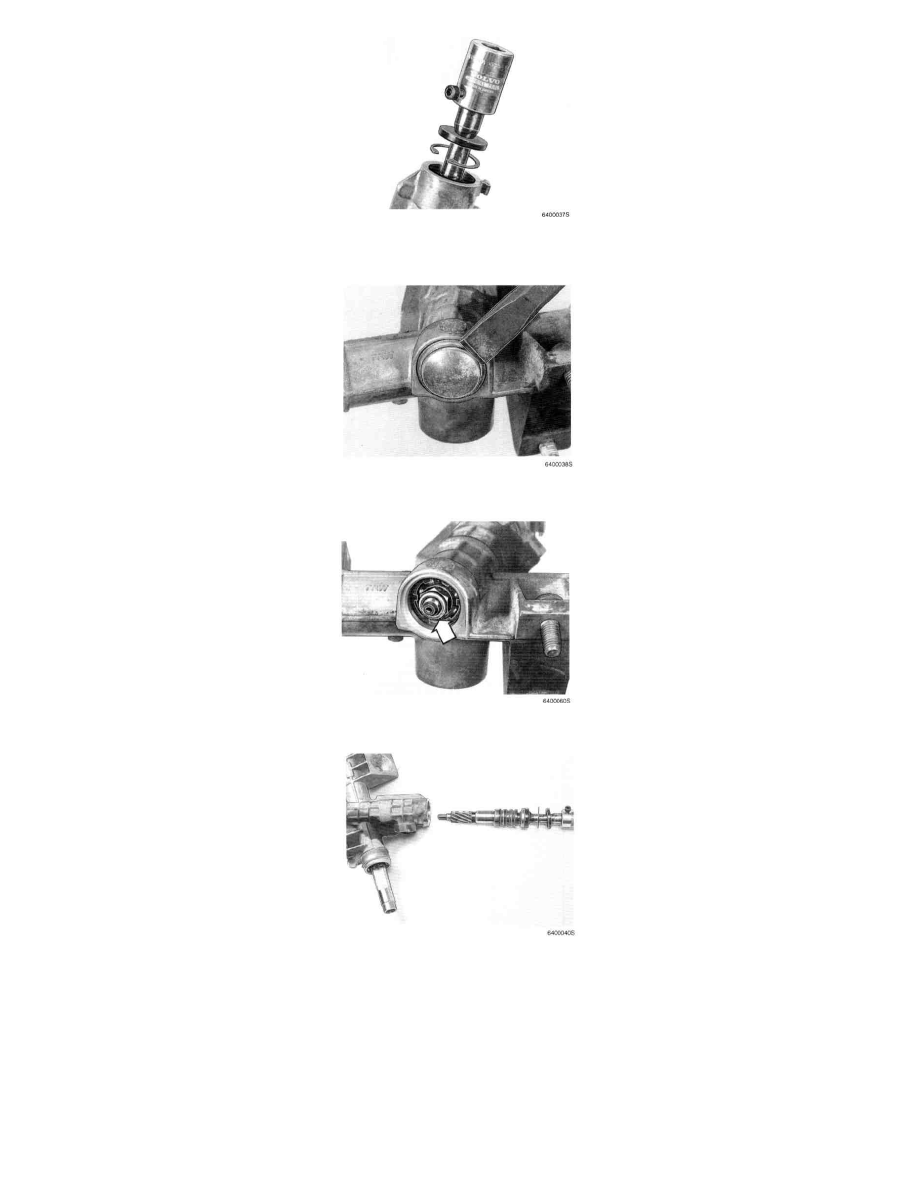 11. Remove piston dust seal and snap ring (Circlip). Use screwdriver to remove dust seal, taking care to avoid damage to pinion or steering gear
housing.
12. Remove pinion cover. Insert chisel and tap off cover.
13. Remove pinion locknut. Use socket and handle to counterhold pinion shaft when removing locknut.
14. Remove pinion assembly. Use brass drift and hammer to tap out assembly from lower end.