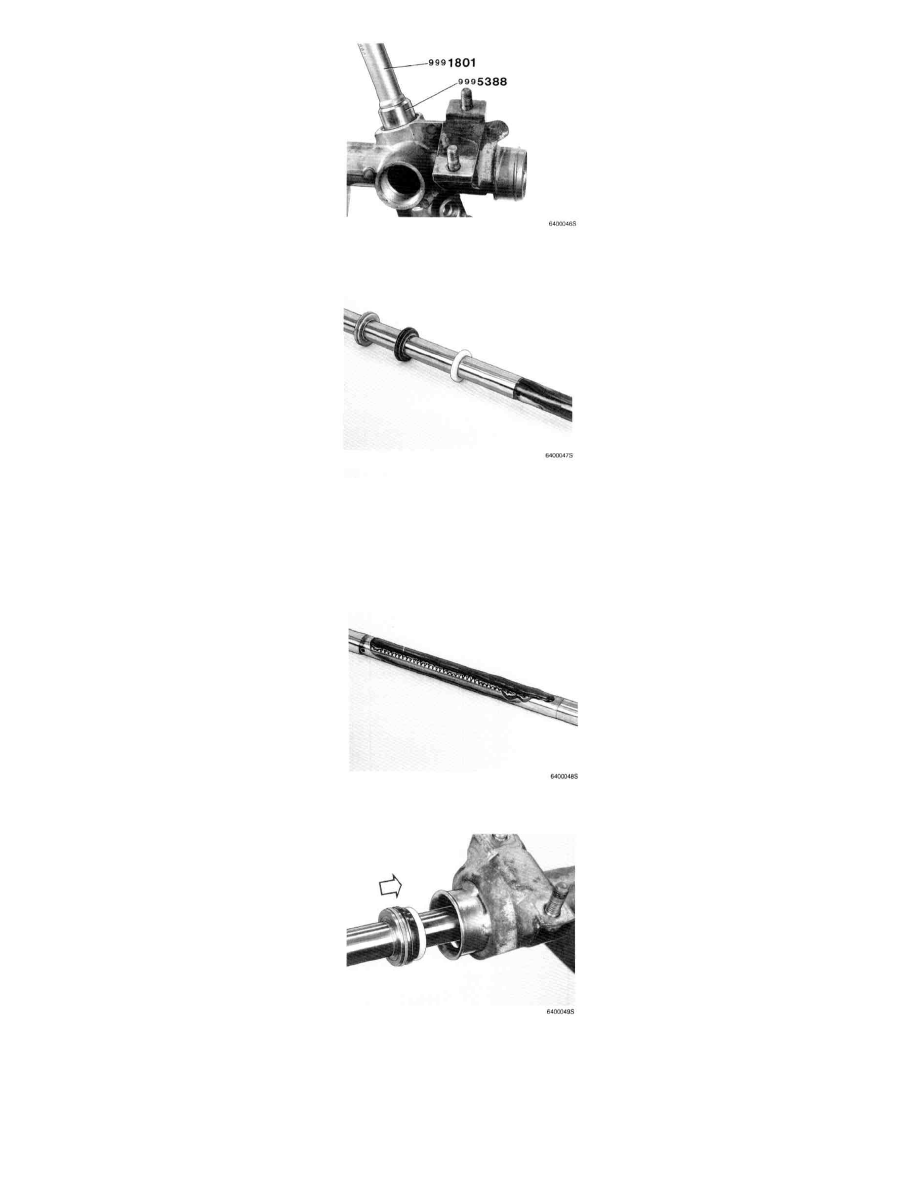 4. Install pinion ball bearing Use handle and drift. Install snap ring (circlip).
5. Install seal and backing ring on rack:
a. Protect teeth with wide strip of tape. Oil tape with fluid. 
b. Mount seal carefully on rack with lip facing piston seal. 
c. Ensure that plastic ring of seal is in position. 
d. Install backing ring. 
e. Remove tape, ensuring that no remnants of tape or adhesive remain.
6. Pack rack teeth with steering gear grease. Use Volvo grease, P/N 1161001-1, or equivalent.
7. Install rack with seal and backing ring. Guide rack into position, taking care to avoid damage to internal surfaces of housing. When rack is fully
inserted, press to ensure that seal and backing ring are firmly seated. Tap end of rack gently with plastic mallet.