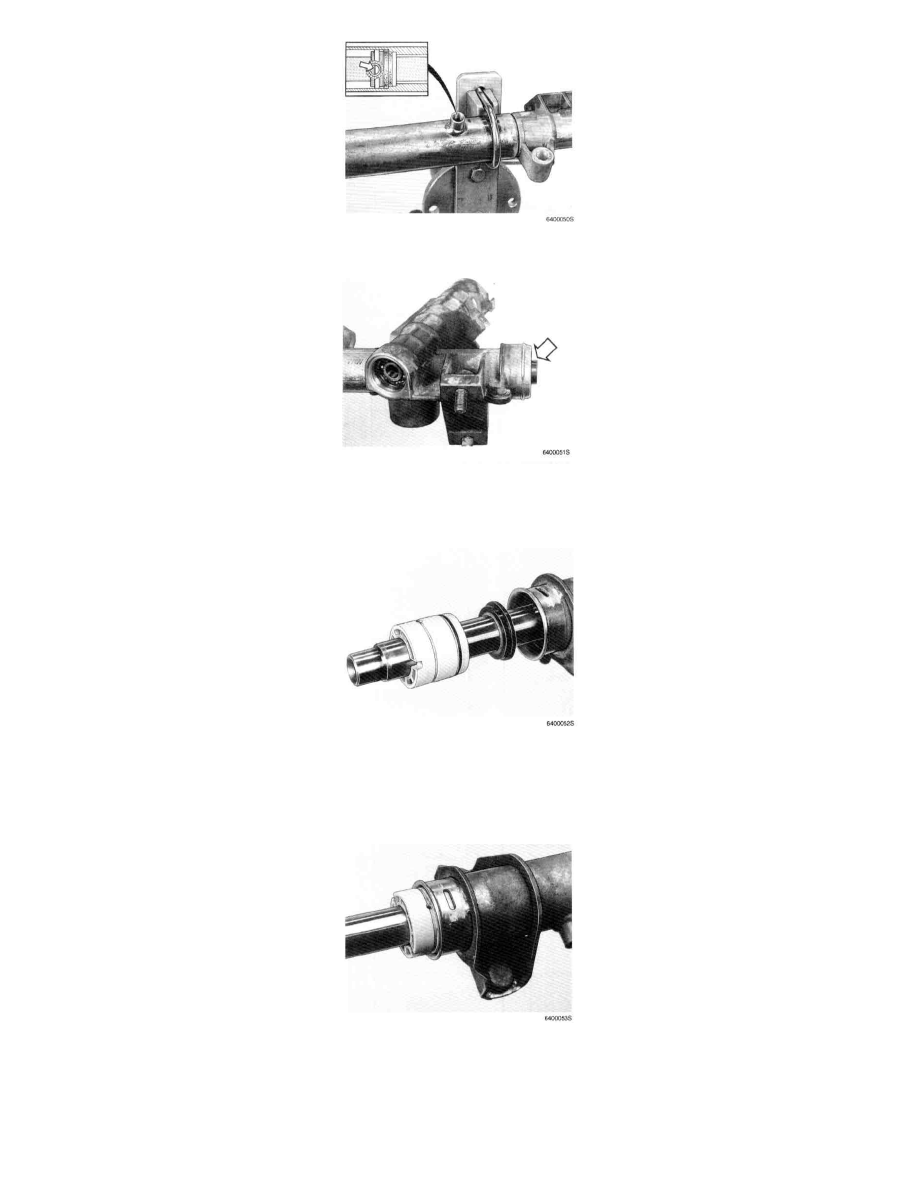 8. Check position of seal. Inspect through pressure line connection. Seal should be past center of opening when rack is fully home.
9. Press rack backward.
NOTE:  Press rack backward until end barely projects beyond housing opening. Do not press further or seal will be damaged by teeth.
10. Install:
a. Seal and bushing on rack.
b. O-ring on bushing.
c. Seal on rack. Take care when fitting seal and ensure that plastic ring is in position.
d. Bushing on rack. Press seal into position against bushing.
11. Install bushing and seal in steering gear housing:
a. Align bushing so that locking wire hole is opposite hole in housing.
b. Press home bushing.
NOTE:  Take care to ensure that O-ring is not damaged by edges of hole in housing.