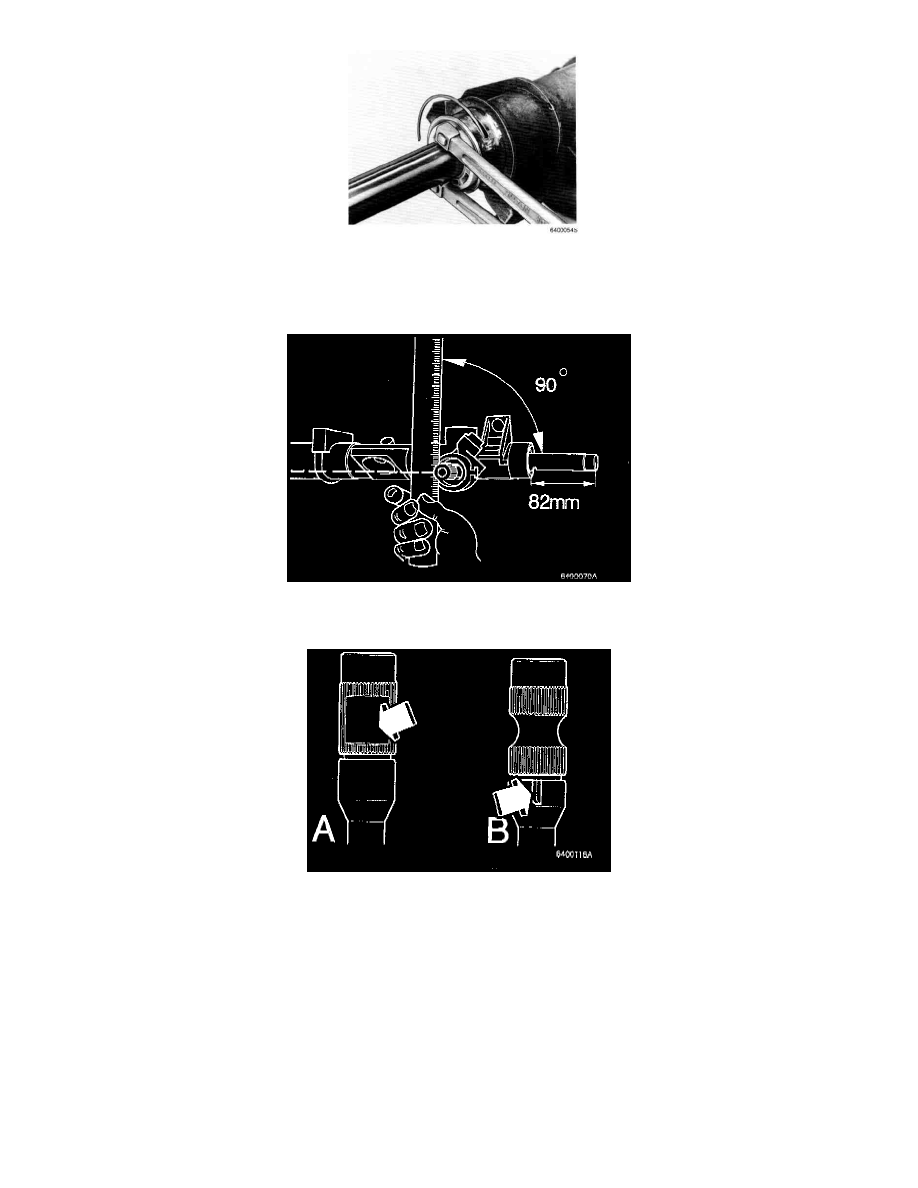 12. Install locking wire. Insert locking wire hook in hole in bushing. Turn bushing with hook spanner until wire is in position. Seal hole with sealant,
P/N 1161277-7.
NOTE:  Use new locking wire.
13. Install pinion assembly:
a. Pack pinion teeth with grease, P/N1161001-1.
b. Install assembly in housing with flat on pinion shaft for universal joint clamping bolt aligned as shown. Take care to avoid damage to valve
sleeve when installing pinion assembly. Check that pinion and rack are engaged correctly with each other. Flat on pinion shaft, earlier version
(A), must be positioned as illustrated when rack is projecting by 82 mm (3.23 inch). On later version of pinion (B), mark must be aligned with
dashed line in illustration. However, the pinion position is subject to a tolerance of + 10°.