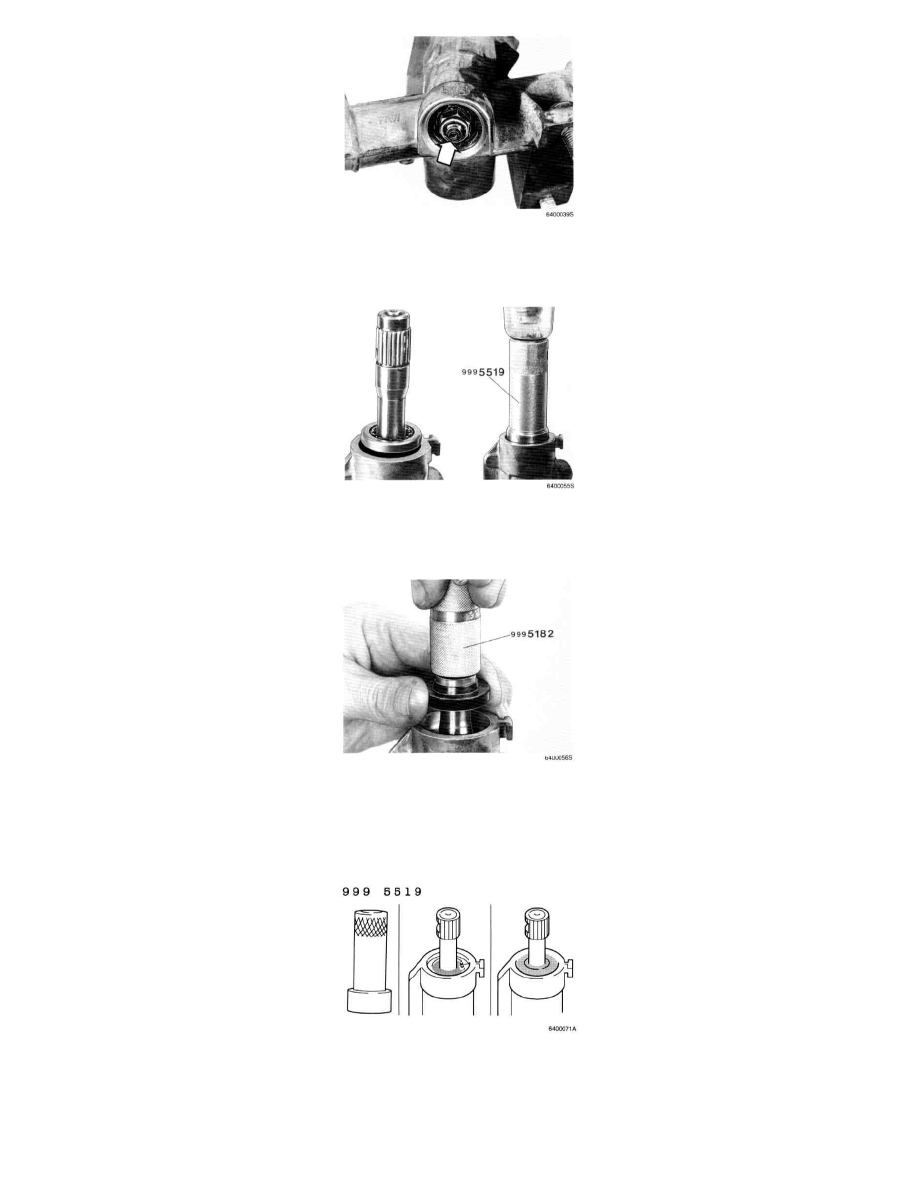 14. Install pinion locknut. Use new nut. Tighten to 37 Nm (27 ft. lbs.). Use socket and handle as counterhold. Remove socket.
15. Check rack: To check that rack is not freezing (seizing): Turn pinion a few times from left to right end limits. Freezing indicates that pinion is
deformed or rack is skew.
16. Install pinion shaft bearing:
a. Lubricate bearing with grease, P/N 1161001-1. 
b. Install bearing. Use drift. Tap bearing gently into position in housing.
17. Mount upper seal on pinion shaft:
a. Grease seal. Mount seal on protective sleeve. Install seal with spring facing downward.
b. Remove protective sleeve. Counterhold seal and withdraw tool.
NOTE:  Seal cannot be finally installed with this tool.
18. Tap seal into position:
a. Use drift to tap seal gently into position. 
b. Install snap ring (circlip). Pack space between seal and dust seal with grease.
19. Install pinion dust seal. Use protective sleeve. Tap dust seal into position with drift.