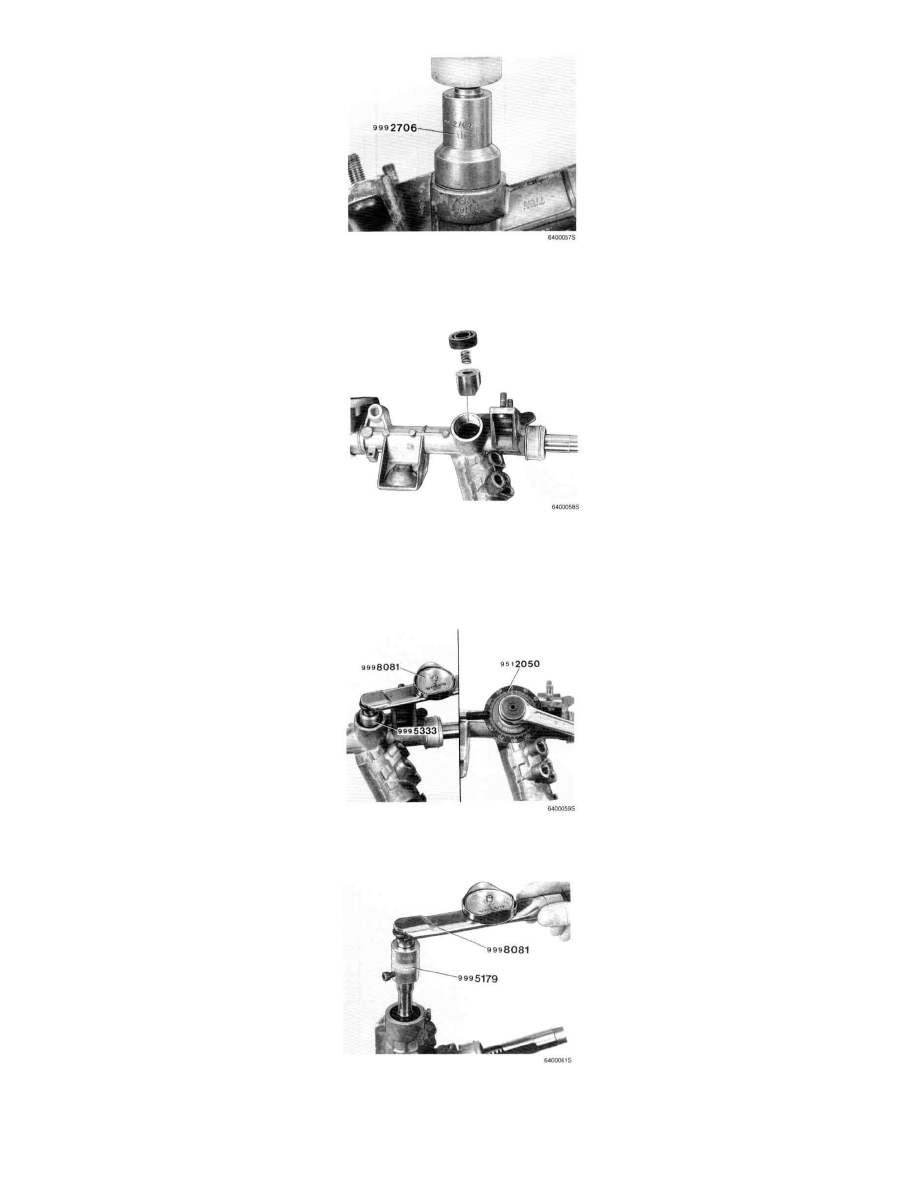 20. Install new pinion cover.
a. Fill cover with grease, P/N 1161001-1. 
b. Install cover using drift.
21. Install: 
a. Preload assembly components. Apply locking fluid to threads of new cover. 
b. Piston (greased).
c. Spring.
d. Cover.
22. Tighten cover. Adjust rack to mid-position: Tighten preload bolt to 5.0-5.6 Nm (3.7-4.1 ft. lbs.). Use pin spanner and torque wrench. Then
slacken bolt 50°- 55°. Use angle gauge.
23. Check steering gear torque. Attach torque wrench and socket to pinion shaft. Move rack back and forth to end limits. If torque is too high at any
point on rack, set rack to this position and repeat torquing of preload device cover. If torque is still too high, replace steering gear. If torque is
correct, secure preload device cover by punching housing at three points.