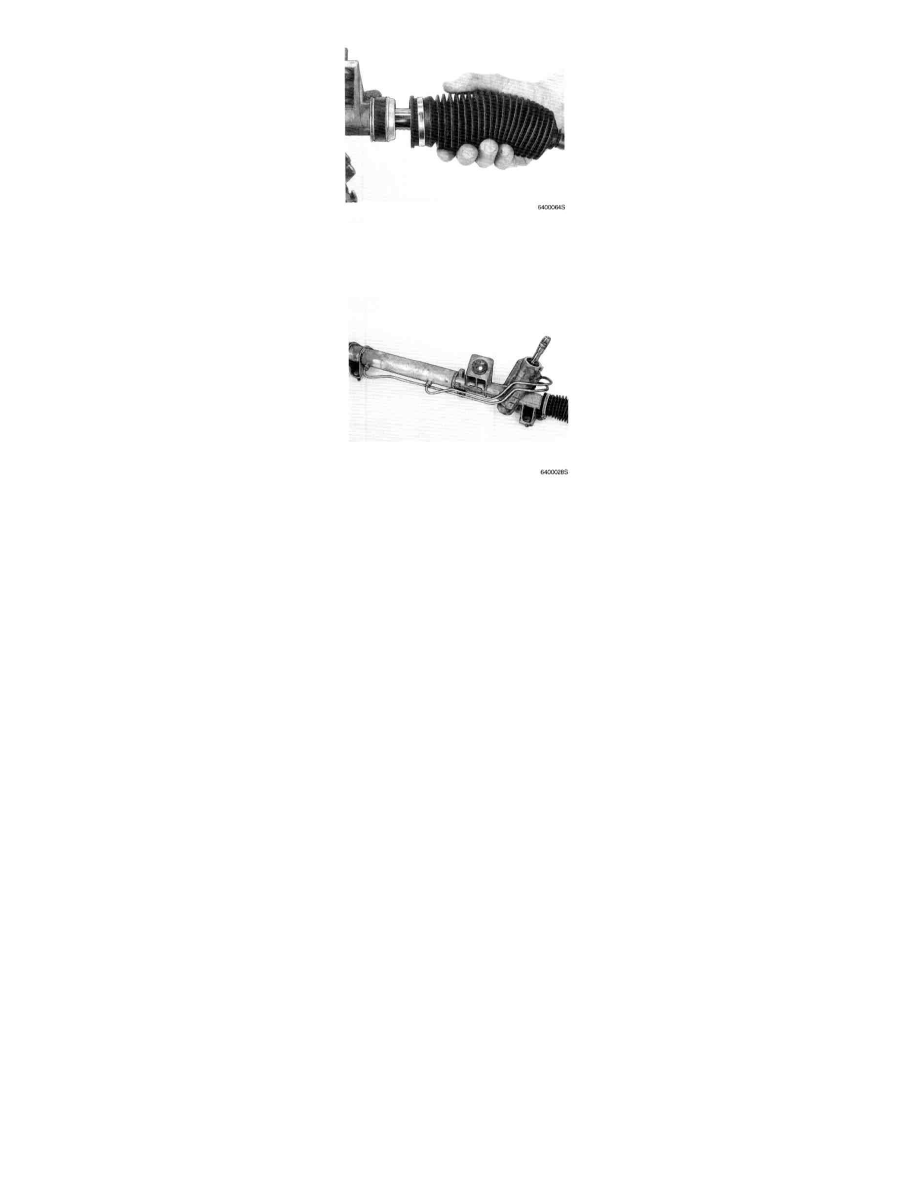 27. Fit boots (gaiters). Pack each boot with 20 g of grease, P/N 1161001-1. Fit boots and secure at each end.
28. Install ball joints.
29. Remove steering gear from fixture and connect pressure lines. 
a. Install new O-rings (If equipt.). Tighten to 7.5 Nm (5.5 ft. lbs.).
b. (lines with tapered seals): Tighten to 16.5 Nm (12.2 ft. lbs.).
c. Fill steering gear with fluid on completion of installation.
30. Install steering gear.