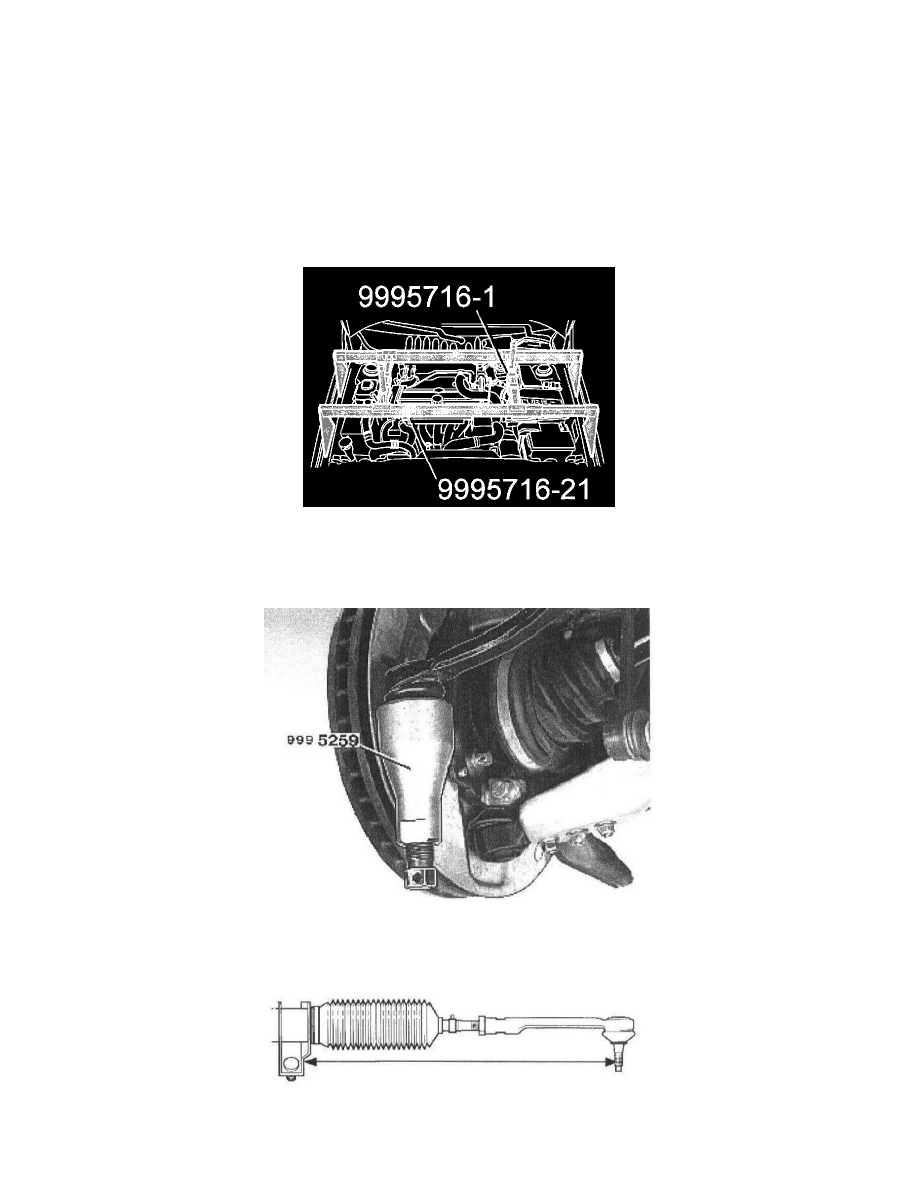 Steering Gear: Service and Repair
Replacing Steering Gear
Special Tools
999 5716
999 5259
999 5460
Note!  Ensure that the front wheels are pointing straight ahead. Also lock the steering wheel with the steering lock before detaching tie rods (track rods)
or steering shaft joint. This must be done to prevent the SRS-system contact reel reaching end position.
Removing the steering gear 
Connect brackets 999 5716-21 and 999 5716-land lifting hooks 999 5460-21.
Lift the engine to relieve the load on the engine pads.
Remove
-
the front wheels.
-
tie rod ends from tie rods. Use puller 999 5259.
On one side, measure the length of the tie rod relative to the steering gear housing.