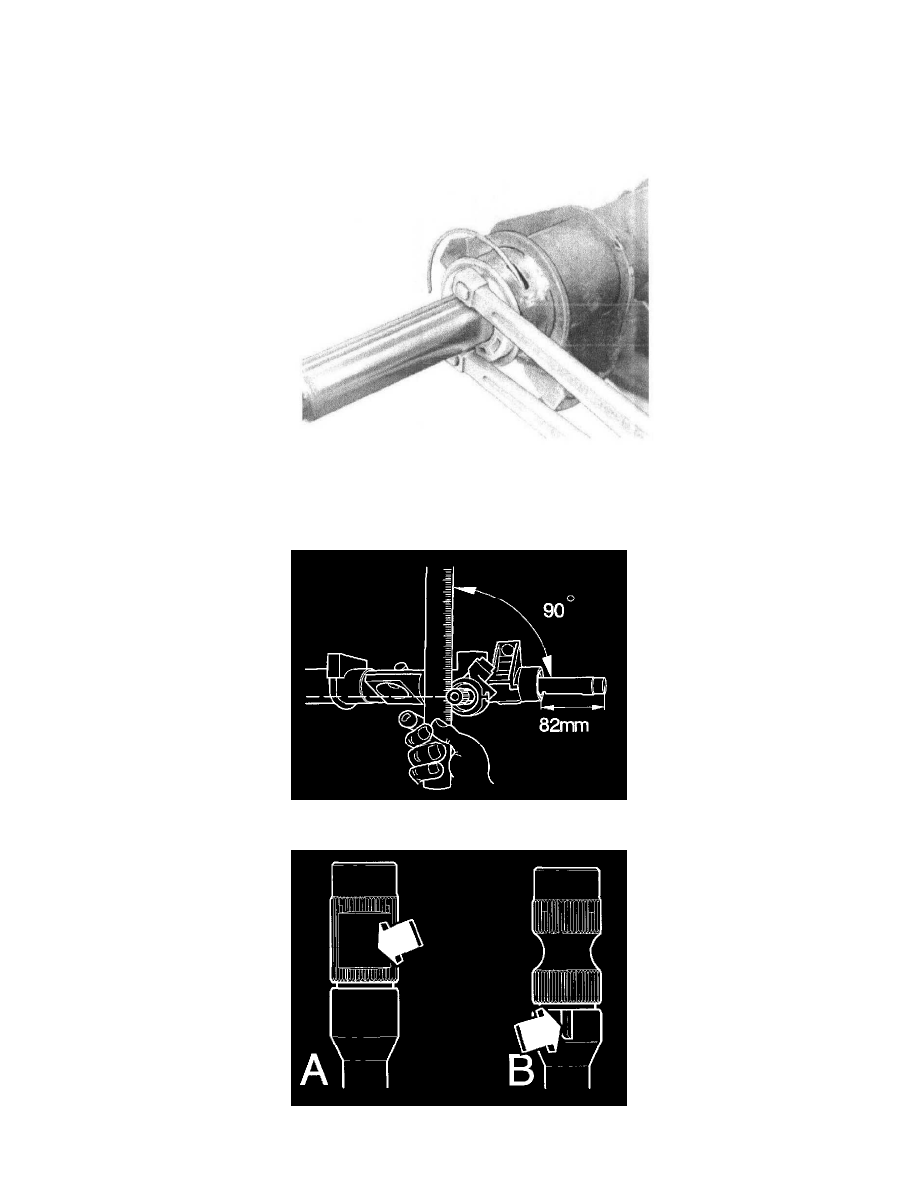 Caution  Take care that the O-ring is not damaged by the hole edges in the steering gear housing.
Install locking wire
Caution  Use new locking wire.
Insert a loop of wire into hole in sleeve. Turn the bushing with a hook wrench until the thread is in position. Seal the hole with sealing compound P/N
1161277-7.
Install pinion 
Part 1 Of 2
Part 2 Of 2