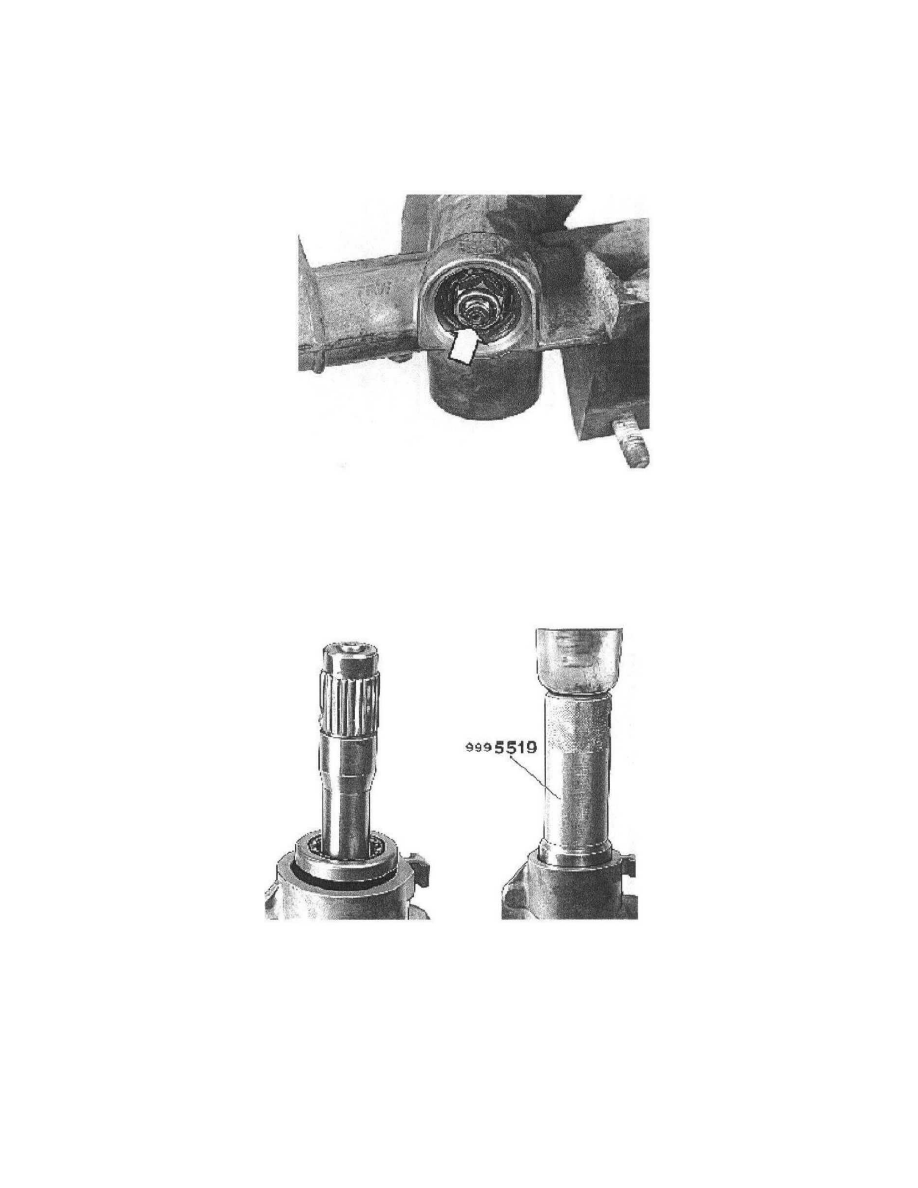 Fill the pinion teeth with grease, P/N 1161001-1.
Install the pinion in the housing in the surface for the clamp screw as illustrated. Take care when installing the pinion not the damage the valve sleeve.
Check that pinion and steering rack mesh together properly. The pinion  surface, early version (A), for the clamp screw should lie in the position
illustrated when the steering rack sticks out 82 mm. On late version pinion (B) the marking should point towards the line. There is however a tolerance
of [plusmn] 10° in the pinion position.
Install pinion locknut 
Use a new nut. Tighten to 37 Nm. Counterhold with a socket 999 5179 and a bar.
Check steering rack
To check that the steering rack does not jam; Turn the pinion between left and right limit positions several times. If the steering rack sticks either the
pinion guide sleeve is deformed or the steering rack out-of-true.
Install pinion bearing
Lubricate bearing with grease, P/N 1161001-1.
Install bearing. Use drift 999 5519. Carefully tap the bearing into place in the steering gear housing.
Install the upper pinion sealing ring