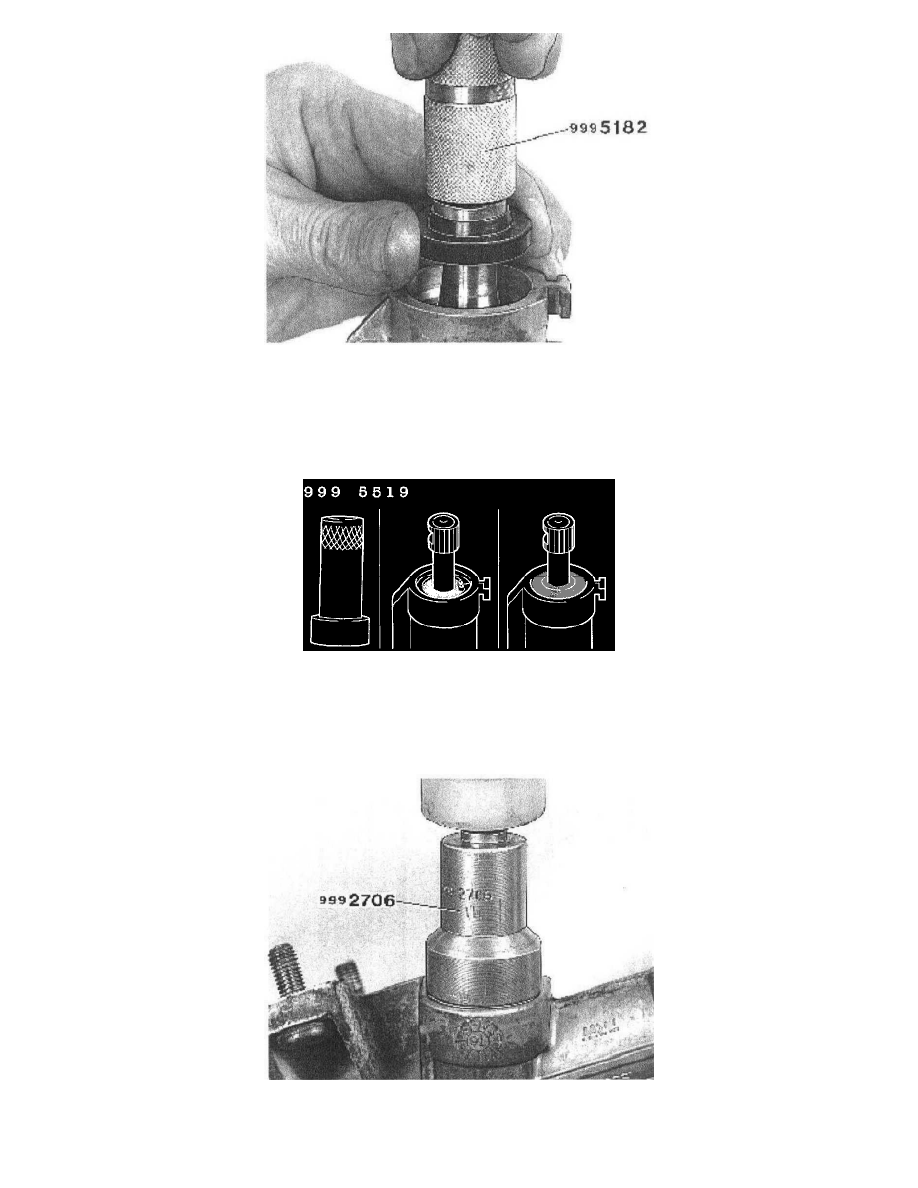 Lubricate seal. Thread seal onto the protective sleeve 999 5182. Install the seal on the steering gear with the spring on the seal turned down.
Remove protective socket 999 5182. Counterhold seal and pull off tool.
Caution  The sealing ring cannot be properly finally installed with this tool.
Tap in sealing ring
Use drift 999 5519. Carefully tap the sealing ring into place.
Reinstall snap ring. Grease between the sealing ring and the dust cover.
Install the pinion dust boot
Use protective sleeve 999 5182 according to paragraph (P35). Tap in dust cover. Use drift 999 5519.
Install a new sealing plug in the lower pinion bearing
Fill the plug with grease, P/N 1161001-1. Install plug. Use drift 999 2706.