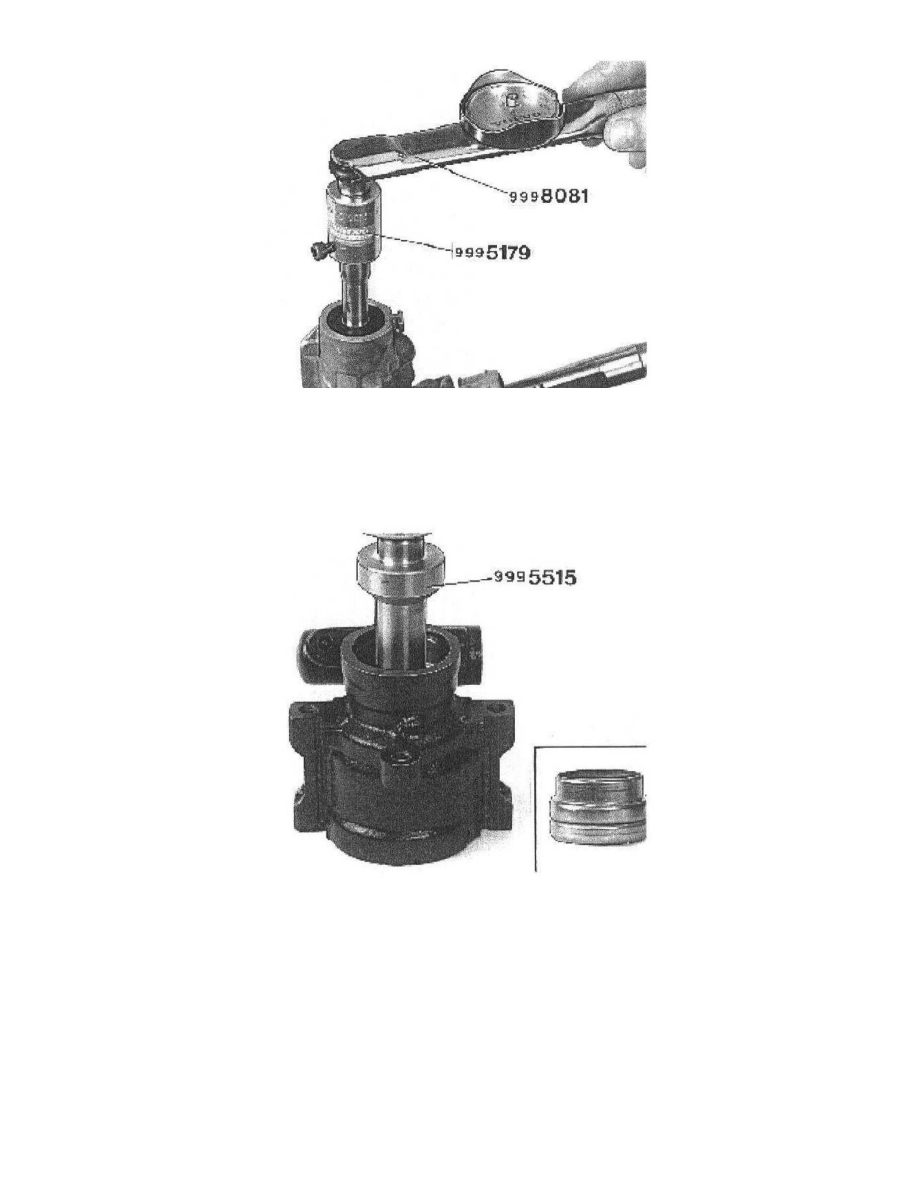 Connect torque wrench 999 8081 with socket 999 5179 on the pinion shaft. Turn steering rack backwards and forwards to the limit positions.
If the torque is too high anywhere on the steering rack put the steering rack to that position, and reset and adjust the pre-tensioning cover.
If the torque is still too high, replace the steering gear. If the torque is correct secure the pre-tensioning assembly with three punch mark in steering
gear housing.
On certain versions: Install the spacer washers
See also Steering gear spacers, installation
Install the spacer washers on the steering rack (both sides).
Thread the washers with the smooth sides to the steering gear housing.
Note!  The inner radius of the washers should lie against the tie rods.
Install tie rods