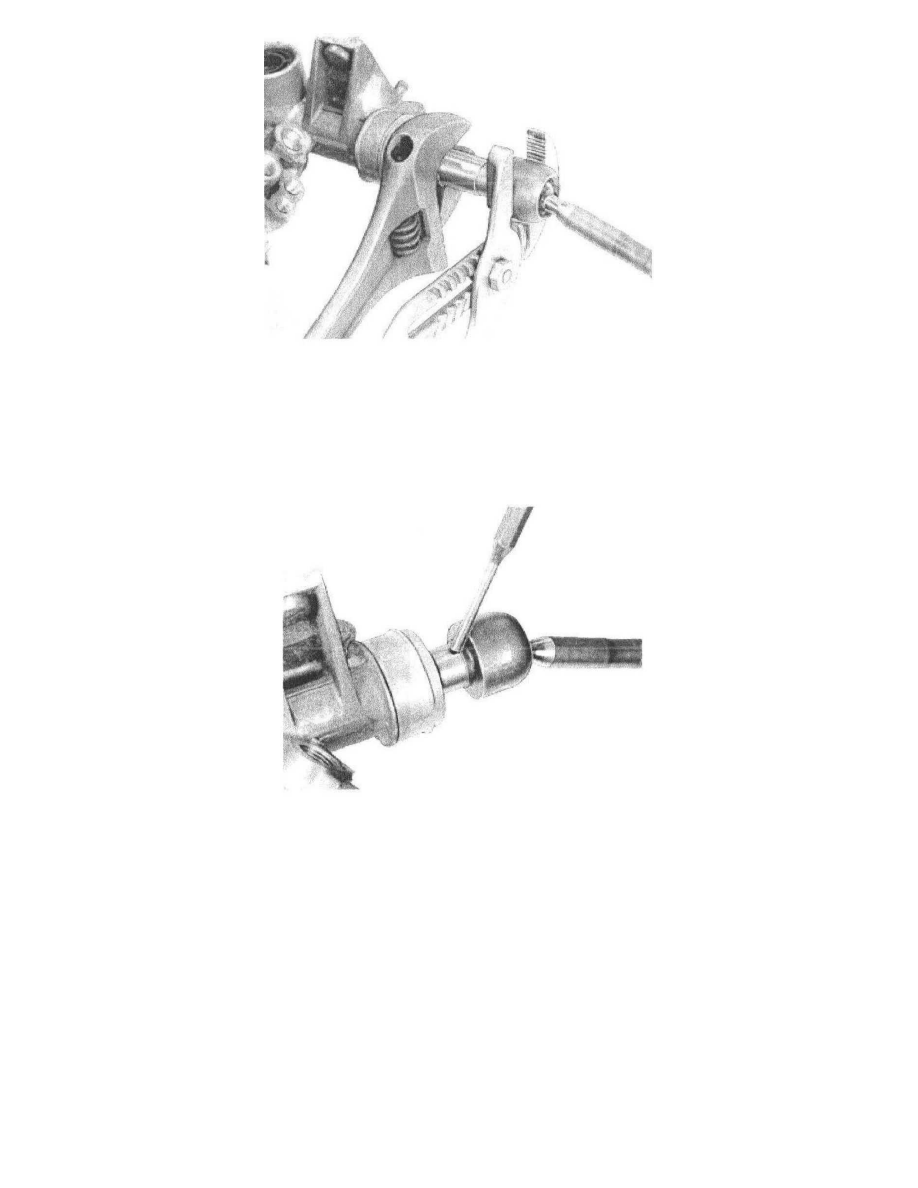 If original rods are to be re-used, exchange left and right tie rods so that another locking surface is used. Rods with worn locking surfaces are not to be
reused.
Tighten with a pipe wrench and counterhold with a adjustable spanner, see illustration.
Caution  A counterhold must be used otherwise the steering rack and pinion can be damaged.
Lock the tie rod to the steering rack
Bend ball joints edges down into steering rack recesses. Do not turn the steering rack further than it can reach.
Use a thin drift to lock the tie rod.
On certain versions: Press the spacer washers against the tie rods.
Thread on the boots