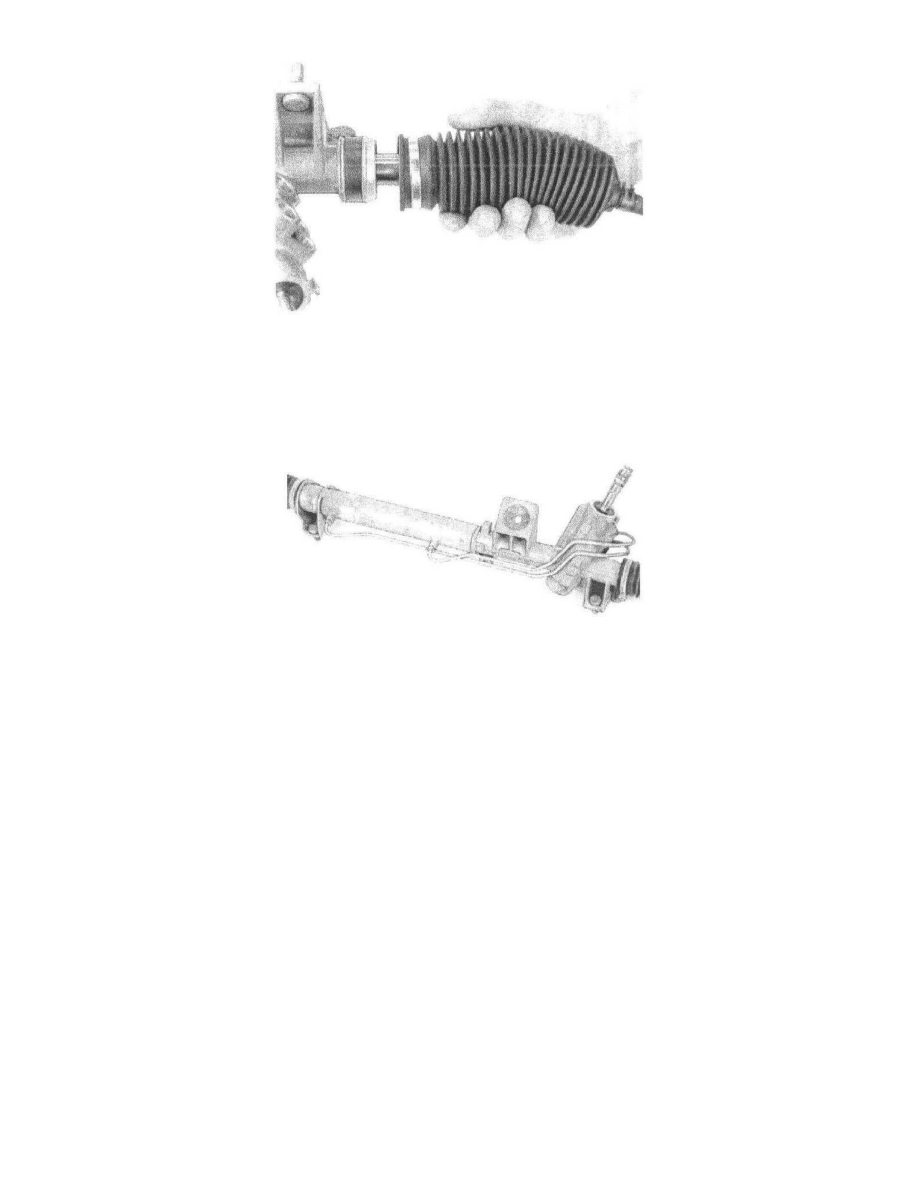 Fill each boot with 20 grams of grease, P/N 1161001-1. Thread on boots and clamp both ends.
Install ball joints
Remove steering gear from the fixture and install delivery lines
On early versions: Install new O-rings. Tighten to 7.5 Nm. 
Late version (pipes with conical seals): Tighten to 16.5 Nm. 
Fill steering gear with oil when in position in car.