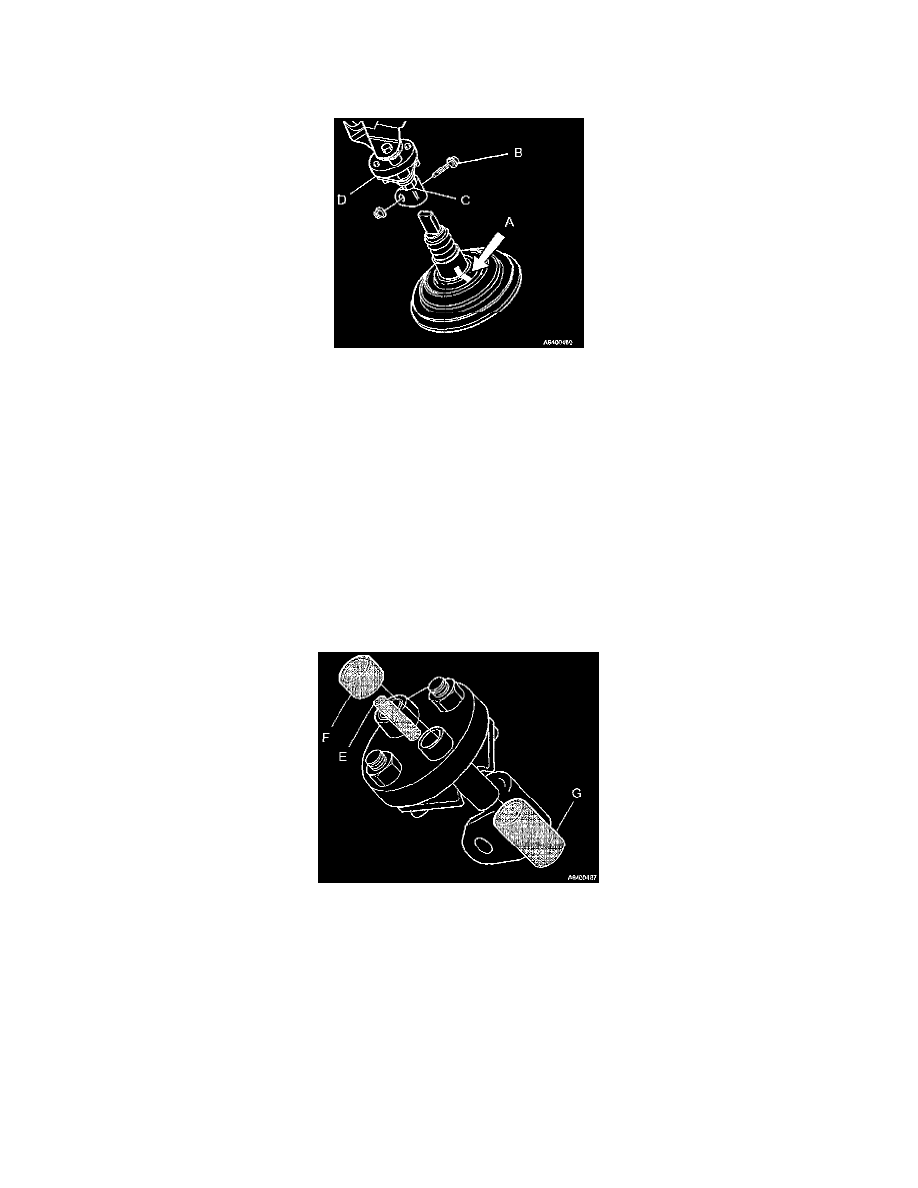 Remove soundproofing panel (1).
2
Position the wheels straight ahead.
Mark the position as shown in the illustration (A). Turn the steering wheel so that one of the bolts for the coupling disc (D) is accessable and remove the
bolt and nut.
Turn back the steering wheel to its first position and remove the other bolt (D) and nut for the coupling disc.
Remove:
-
Shoulder bolt (B).
-
The two bolts and nuts (C).
-
The coupling disc.
3
Install new Hardy disc
Remove transport protection from locating pin. Lubricate entire locating pin (E) with grease from service kit.
Install sleeves (2xF) and (2xG).
4