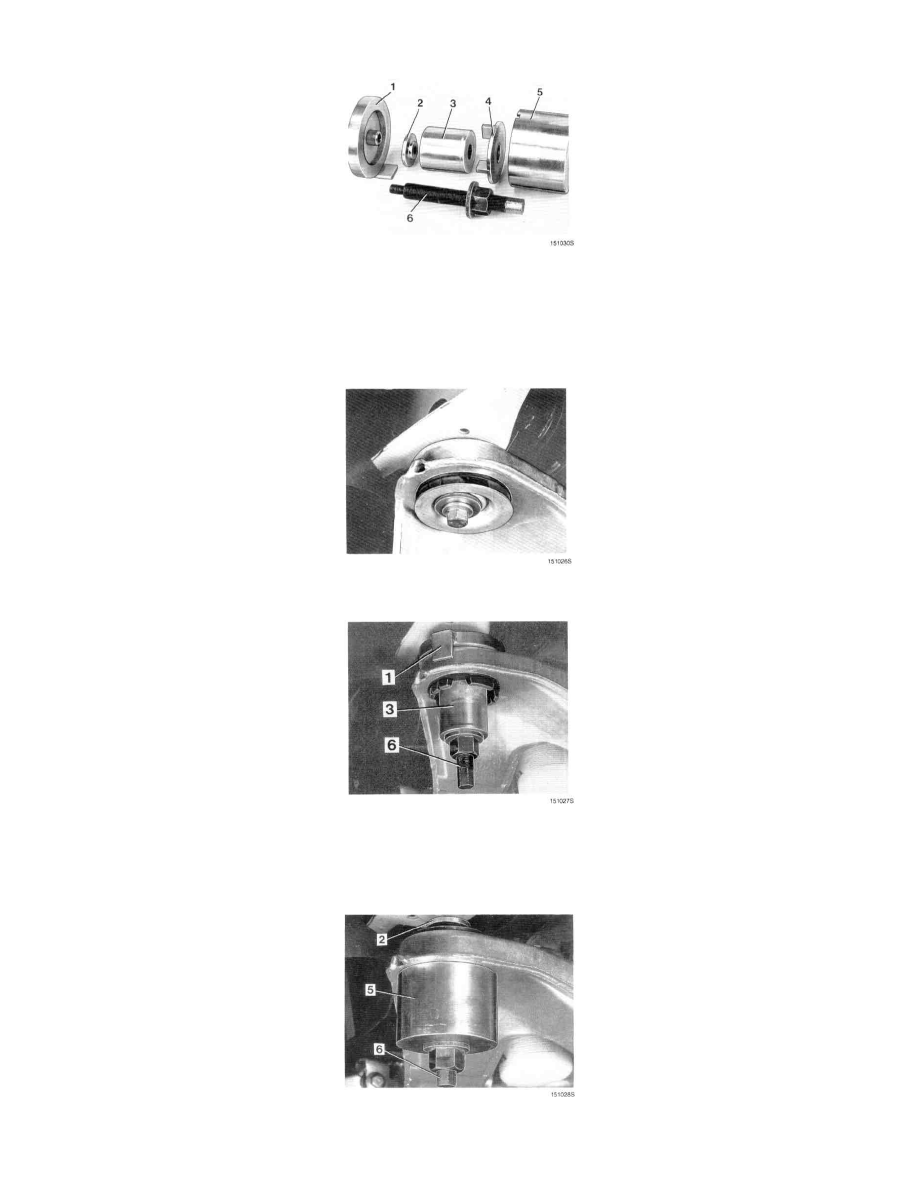 Front Cross-Member Bushing: Service and Repair
Tool Required 
^
999 5457 Tool consists of: Counterhold (1), nut plate (2), cutter (3), drift (4), spacer sleeve (5), bolt and nut (6).
NOTE:  The left front bushing is slightly oval in the hole and cannot be used in the right front hole. The bushings may be replaced only one at a time.
1. Jack up car.
2. Remove bushing bolt and washers. Subframe will drop slightly.
3. Install:
-
counterhold (1) on top of frame as illustrated.
-
cutter (3) and bolt (6). Install from underneath.
4. Tighten large nut on cutter until stop is reached.
5. Remove counterhold: Install nut plate (2), spacer sleeve (5) and bolt (6).
6. Withdraw inner section of bushing with cutter: This is carried out by tightening large nut until cutter turns freely. Cutter is not visible in