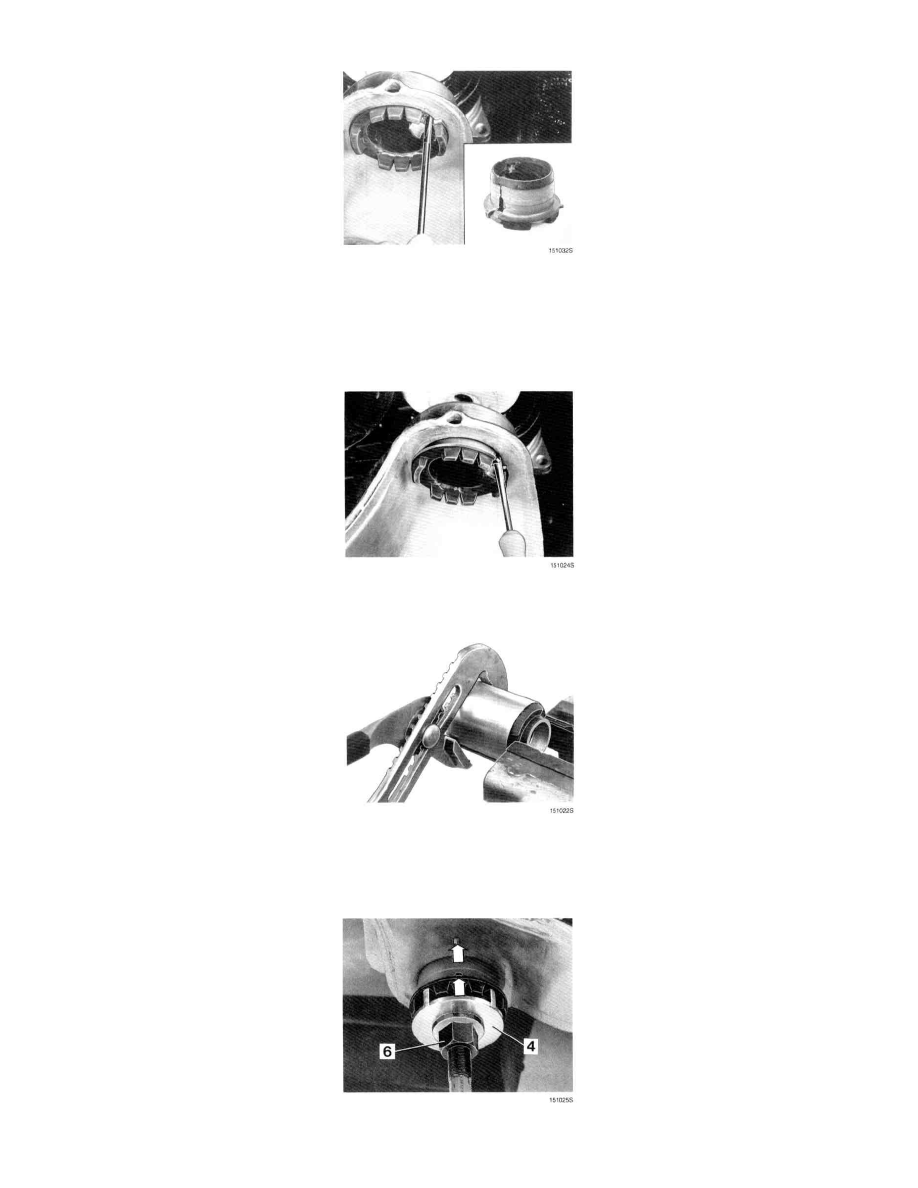 illustration.
7. Break off part of flange on outer sleeve of bushing: 
a. Use screwdriver and hammer.
NOTE: A chisel must not be used. 
b. Split sleeve completely by inserting screwdriver in gap.
8. Pry out bushing. Use screwdriver.
9. Remove inner section of bushing from cutter.
a. Spray universal oil/releasing oil between bushing and cutter to assist removal of bushing from tool.
b. Mount bushing in vise. Use adjustable pliers to twist cutter to free from bushing.
10. Position counterhold on top of frame.
11. Install bushing using drift (4) and bolt (6).Tighten nut on bolt to press bushing home fully.