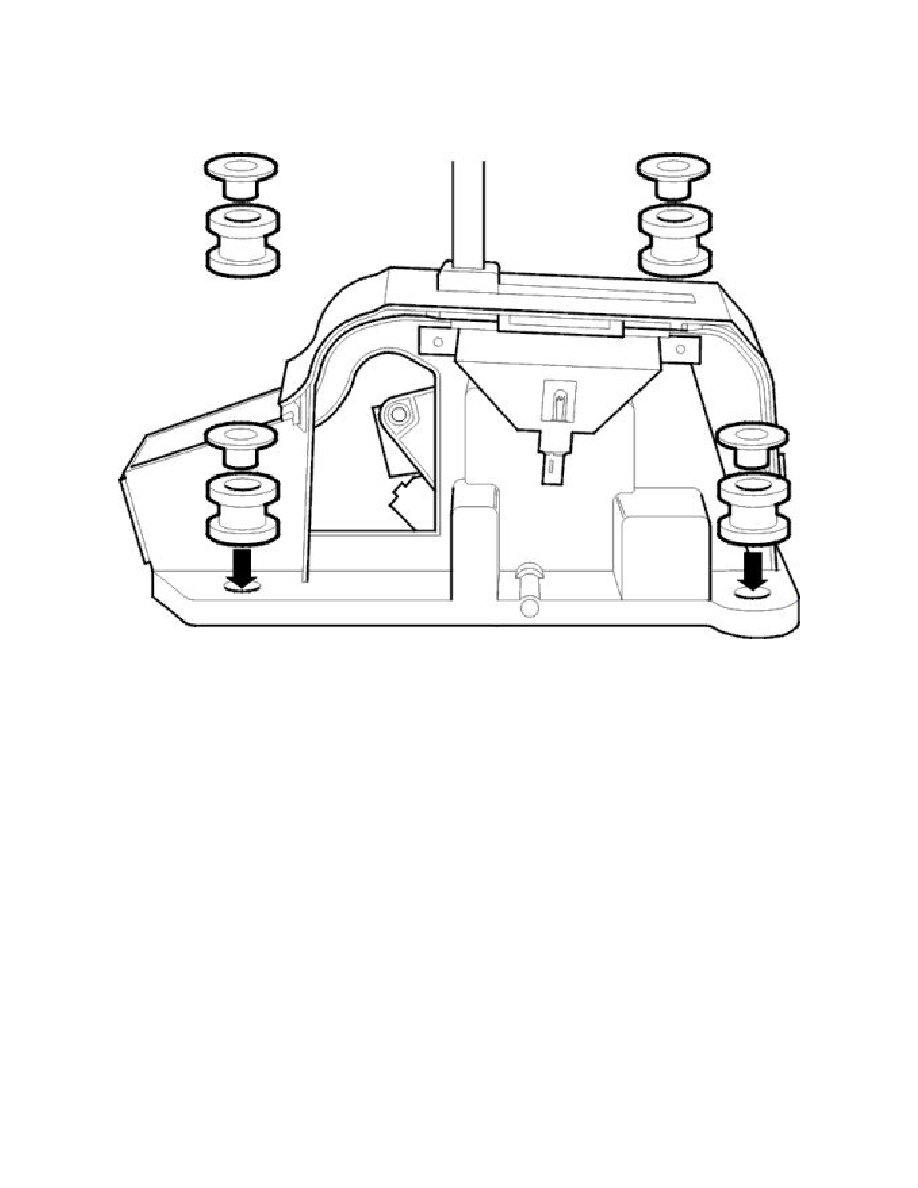 -
Remove the gear-shift assembly's two front screws.
-
Remove the gear selector assembly.
Note! Take care so the cable is not bent
Transferring components
Transfer, or replace, the following components to the new gear-shift assembly:
-
Rubber bushings
-
Spacers
-
Gear-shift knob according to Gear selector knob, replacing .
-
Boot according to Boot, replacing .
-
Light moulding according to Light moulding, replacing .
-
Retractable cover and indication panel according to Retractable cover and indicator panel, replacing .
Installing the gear selector assembly