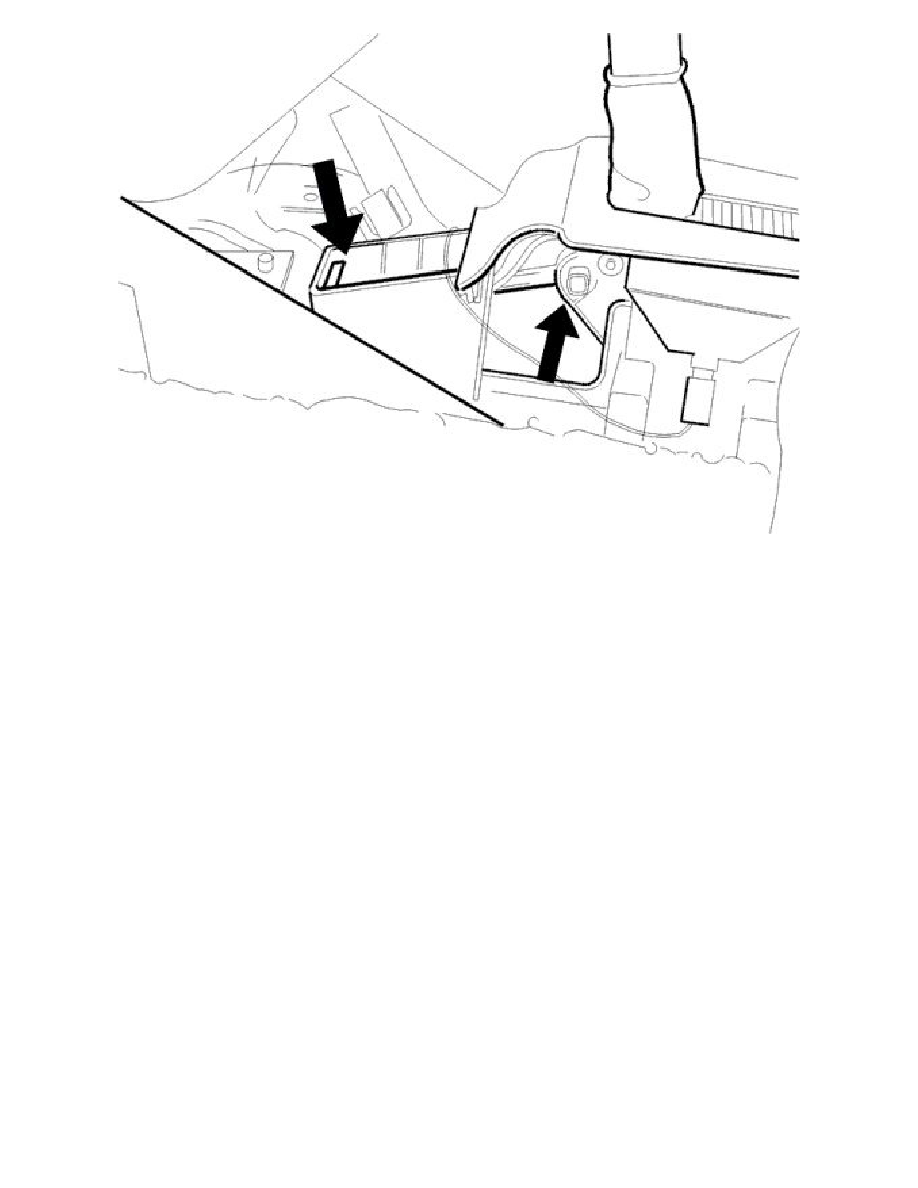 -
Cable casing in the gear selector assembly with circlip.
-
Cable to the selector lever with spindle.
Installing the connector (only cars with shift-lock)
-
Connect the connector to the solenoid.
Installing the cable, key lock (only cars with key lock)
-
Put the gear-shift lever in the P-position and the ignition switch in position I or II.
-
Install the cable to the key lock in the lever and gear-shift assembly.
-
Check the key lock function according to Check the key lock function.
Install:
-
Lamp holder on the light moulding
-
The centre console.  See: Body and Frame/Interior Moulding / Trim/Console/Service and Repair
-
The battery's minus cable.