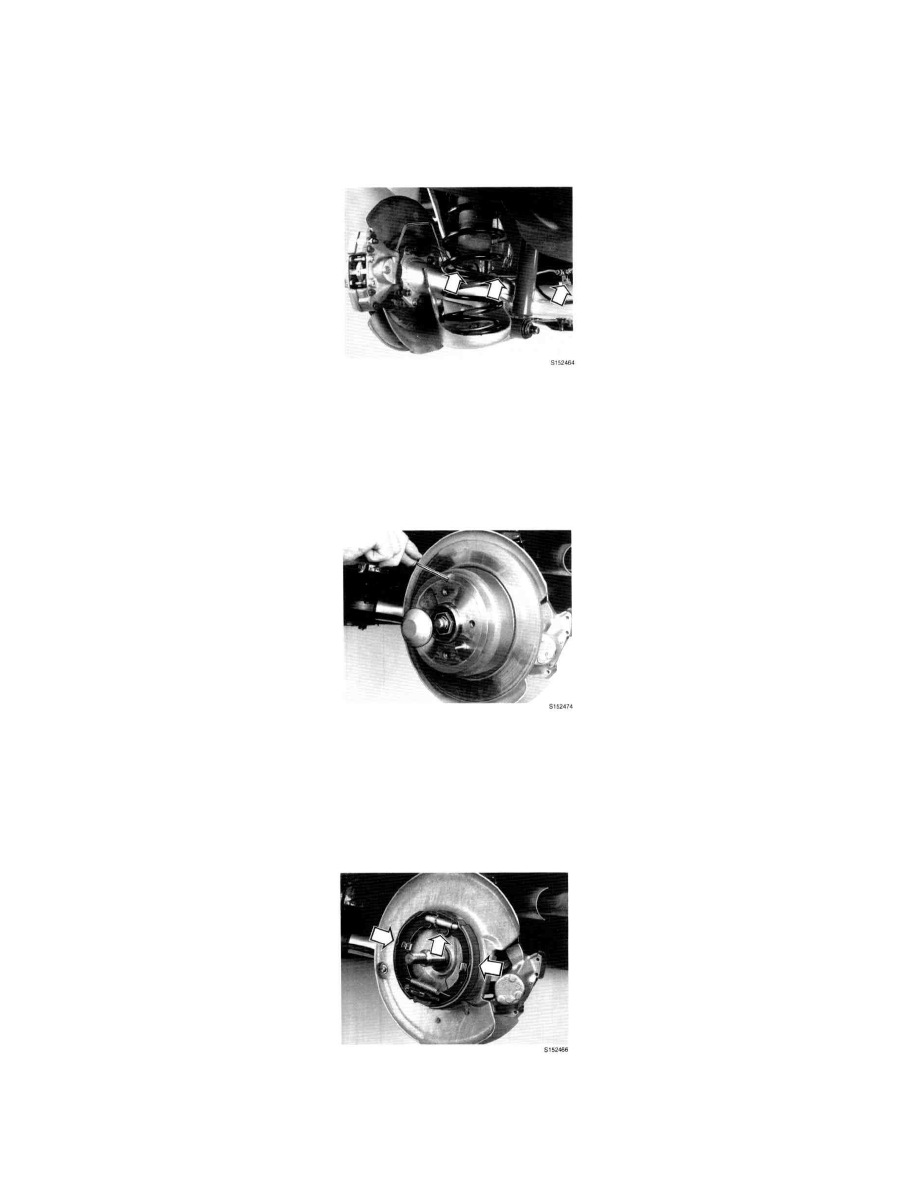 Axle Shaft: Service and Repair
Axle Shaft, Conventional Fixed/Floating
Removal
1. Remove wheel.
2. Undo: 
a. Brake pipe from mounting clips on the rear axle.
b. Three-way junction from the trailing arm. 
NOTE:  Left side only.
3. Remove brake caliper screws. Hang caliper by a wire.
4. Release parking brake shoe adjuster.
5. Remove: 
a. Guide pin 
b. Brake disc
c. Cover 
d. Hub nut 
e. Hub.
6. Remove ABS-system sensor.
NOTE:  Do not disconnect the sensor connector.