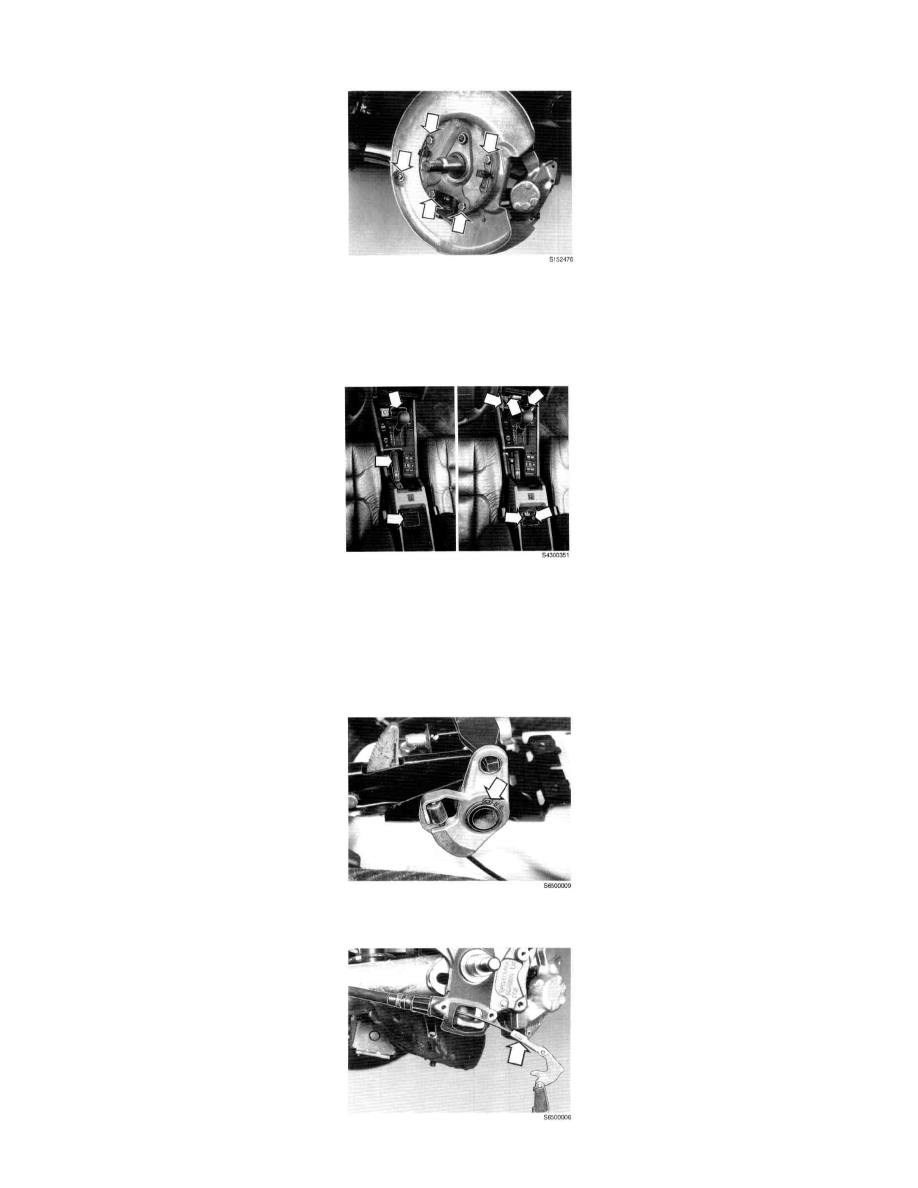 7. Remove parking brake shoes.
8. Remove:
a. The brake cable screw in the brake backing plate and remove the bracket for the cable guide sleeve (applies to models with plastic side panels
only).
b. The four brake backing plate bolts and the brake shoe retaining springs.
c. Brake backing plate.
9. Remove protective cable cover with fixed plastic guide sleeve on the end piece.
a. Remove cigarette lighter panel (2 screws) and cover under the handbrake lever.
NOTE:  On certain models, undo the OBD DLC from the panel. 
b. All models remove the storage compartment cover and the tunnel bracket. Disconnect the tunnel bracket connectors. Remove screws (4) and
remove the bracket.
10. Undo the parking brake cable. Remove the cable segment circlip. Remove the segment from the axle and cable.