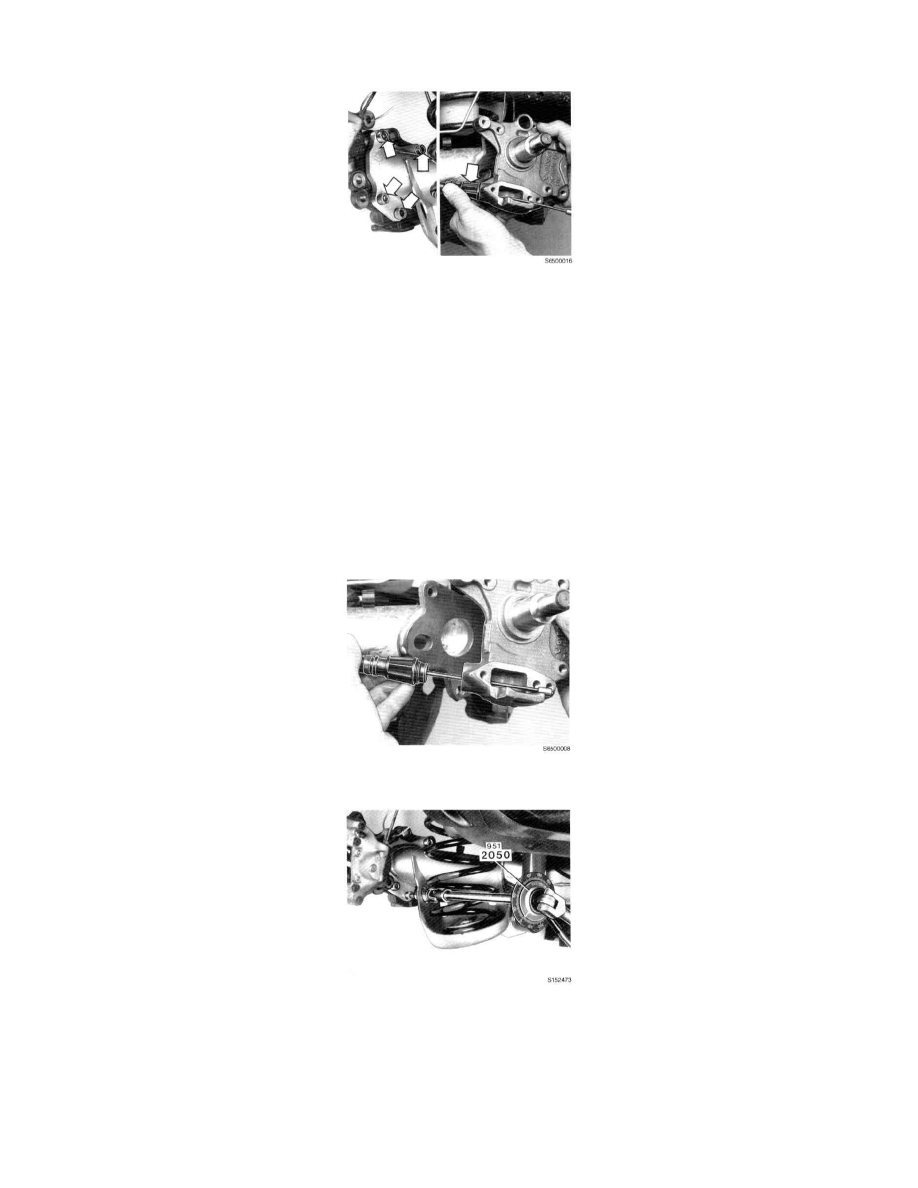 11. Pull out the cable and remove the parking brake segment from the cable. Take care not to damage the protective cable cover.
12. Remove the four bolts holding the axle end piece.
13. Hold in the axle when the bolts are removed. Disconnect the parking brake cable from the axle end piece by twisting the cable cover sleeve up and
down a little.
14. Remove the axle.
Installation
Tool Required 
-
999 5225 Mandrel 
-
999 5351 Mandrel 
-
951 2050 Angle Gauge 
-
999 2861 Counterhold 
-
999 5350 Spacer 
-
999 5340 Counterhold 
1. Ensure that the trailing arm and stub axle end piece surfaces are clean before installation.
2. Check that the cable cover sleeve O-ring is undamaged. Press the cover sleeve onto the stub axle end piece.
3. Install the stub axle. Use new screws. Tighten crosswise to 35 Nm (26 ft. lbs.) and angle-tighten to 60°. Use angle gauge.